Today's International Professional Standard for Exhibition Organizers and Venue Managers.

Exhibitions are competitive. Only exhibition of the highest quality will successfully attract international exhibitors and visitors. UFI, the Global Association of the Exhibition Industry, working with the University of Cooperative Education in Ravensburg, Germany, has created the "Exhibition Management Degree (EMD)" to train exhibition industry professionals to meet tomorrow's event management demands.
In today's global exhibition business, top managers stand out through strategic thinking and well-developed professional expertise. Exhibition professionals who complete the "Exhibition Management Degree (EMD)" meet the requirements to gainfully operate exhibitions.
More information on the EMD 2018 will be available shortly
Graduates 2017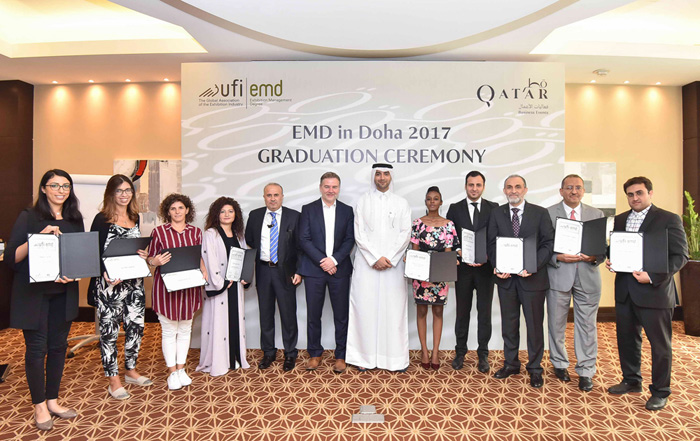 For the first time, on October 3rd 2017, UFI held the EMD ceremony in Qatar honouring the successful participants of the management degree program. Co-organised by UFI, the Qatar Tourist Authority and  Prof. Beier the management degree program was a great success and ideal start of this format in Middle East. The participants learned about the latest standards in show planning, show strategy and project management.
Matthias Tesi Baur conducted the courses "International Exhibition Sales" and "International "Exhibition Marketing". "I was deeply impressed by the expertise and professionalism of the participants and the Middle East exhibition industry" said Tesi Baur in his speech during the ceremony. "The exhibition halls and shows of Qatar reflect international standards, the course participants are extremely skilled and experienced industry managers" he continued.
UFI EMD is a senior education format that pushes the standards of the industry. The successful launch of the program is an achievement we can be proud of.
Graduates 2016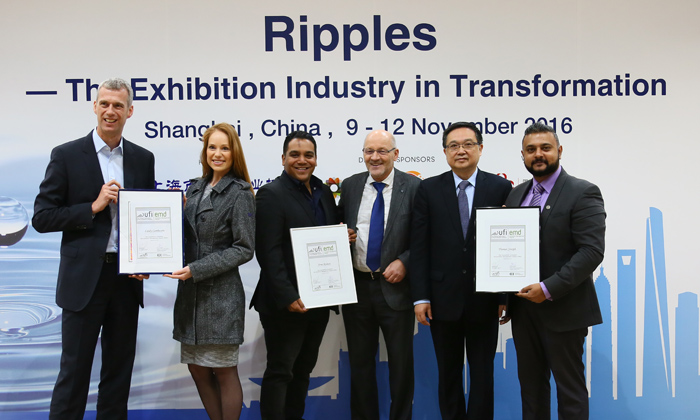 Picture from left:
Kai Hattendorf (Managing Director UFI), Lindy Cambouris and Arno Ruiters (both Cape Town International Convention Centre), Prof. Joerg Beier (ECE Ravensburg), Jackson Chang (Macao Trade and Investment Promotion Institute), Thomas Joseph (Oman Convention and Exhibition Centre).
Graduates 2015
Bangalore 2015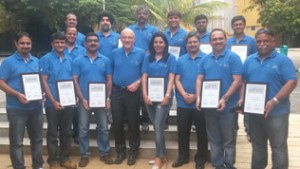 Quote from V.Anbu – CEO (BIEC)
"The first ever UFI-EMD Programme held at Bangalore International Exhibition Centre, India concluded successfully. We were extremely happy to host the programme at BIEC. The event had a good mix of participants representing various exhibition companies and service providers. UFI-EMD programme gave us an opportunity to gain better insights on the various aspects of exhibition management with good case studies. Both academically and practically it was a great experience for the participants to learn the best practices of various international exhibitions which could be adapted. The experienced faculty created a great atmosphere making the programme informative , fun filled and lively. I hope to see more such programmes organized in India in future to create best exhibition industry professionals and in the process make Indian exhibitions recognised globally"
Graduates 2014
Riyadh 2014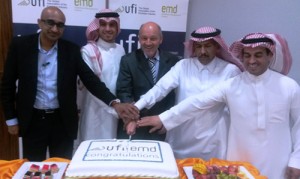 Bangkok 2014