Join the the #UFIchat with questions around the exhibition industry. We will use our community to address your issues.
Where: Use hashtag #UFIchat and any Twitter chat tool! (TweetChat, for example)
The next UFI Chats are as follows:
16 November 2017
7am Las Vegas; 9am Mexico, 10am New York, 3pm London, 4pm Paris and 10pm HongKong.
Topic and guests to be confirmed.
#UFIChat – A Conversation with the 2017 #eventprofs
Previous #UFIChats
October 2017 #UFIChat, Apple changes to its App guidelines will affect event App strategies substantially. Here is the overview.
September 2017 #UFIChat, Sustainable Growth – smart exhibitions with #NGLgrant winner. Here is the overview.
August 2017 #UFIChat, UFI Global Exhibition Barometer – latest findings. Here is the overview.
July 2017 #UFIChat, Raising the Odds – Pressures and Profits in the Exhibition Industry. Here is the overview.
June 2017 #UFIChat, Why we need Global Exhibitions Day! Here is the overview.
April 2017 #UFIChat, What do you think is the future of Exhibition?
March 2017 #UFIChat, Educating the next generation of exhibition professionals with  Joyce DiMascio @dimasciojo from EEAA, Farokh Shahabi @exavir #NGLgrant winner 2016 and Angela Herberholz @A_Herberholz from UFI. Here is the overview.
February 2017 #UFIChat , 2017 Industry trends and their possible impact on the global exhibition industry with Kai Hattendorf, Danica Tormohlen @DanicaTormohlen from Trade Show Executive @TradeShowExec (USA), Octavio Neto, @octavinhoneto CEO of Grupo Radar @portalradar (Brazil) and Tom Hall from Exhibition World @ExhibitionWorld (UK). Here is the overview.
January 2017 #UFIChat with Kai Hattendorf (@kaihattendorf), MD & CEO of UFI, Glenn Hanson (@GlennHBPA), President & CEO of BPA Worldwide, Harald Koetter, Director of PR & Trade Fairs Germany Division at AUMA and MD of FKM, the German organisation for auditing exhibition data and other UFI-member experts, here is the overview.
November 2016 #UFIChat with Mark Brewster from @explori and @chris_druart, UFI Research Manager about the Global Visitor Insights report, here is the overview.
October 2016 #UFIChat with @marcogiberti, Founder & CEO, Vesuvio Ventures (USA), @alevental, Co-Founder and President of Feathr (USA) and @AidanAugustin, Co-Founder and President of Feathr (USA), here is the overview.
September 2016 #UFIChat with the #NGLGrant winners, here is the overview.
Facebook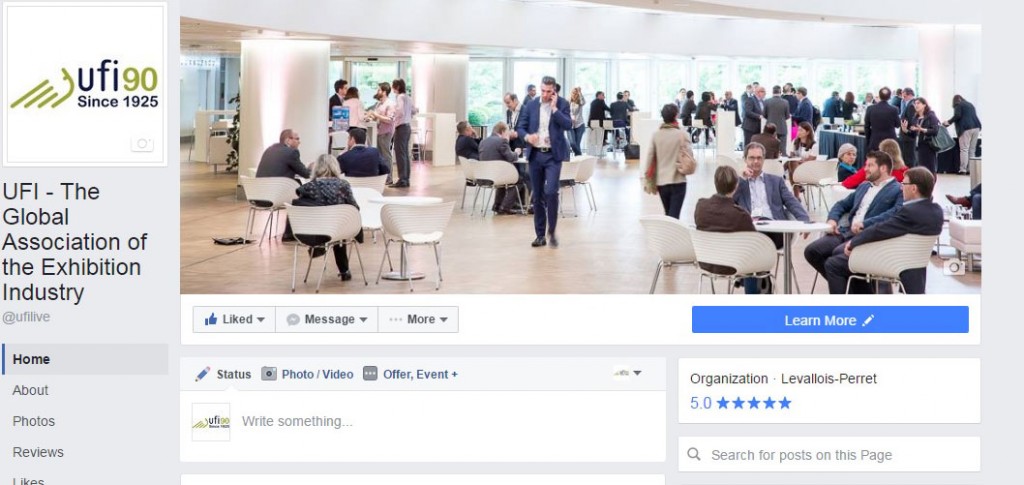 WeChat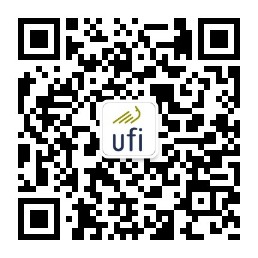 LinkedIn Groups
UFI, The Global Association of the Exhibition Industry