UFI, the Global Association of the Exhibition Industry, is proud to announce the selection of the Hong Kong Trade Development Council (HKTDC) as the 2013 "Best Marketing Activity of the Year".
UFI's Marketing Committee announced their selection based on the programme's innovative concept aimed at meeting current sourcing trends. The strong efforts of Marketing Award finalists are VNU Exhibitions Europe and ExCel London were also highly appreciated.
HKTDC recognized that today's buyers are increasingly seeking suppliers accepting smaller quantity orders to address shorter product life spans and to reduce inventory. In 2012, HKTDC initiated 'small-order zones' using cubic product displays at a variety of exhibitions. This affordable display option showcased exhibitor's small-order products with corresponding minimum-order quantity and unit pricing to facilitate buyers sourcing. UFI's jury of exhibition professionals was particularly impressed by the ease of data retrieval via mobile devices which provided exhibitors and buyers with information facilitating business communications.
Since April 2012, HKTDC has successfully initiated this programme at 13 trade fairs. "Over the past few decades, the HKTDC has been working diligently to develop innovative services at our exhibitions to facilitate international trade," said Sophia Chong, a Director at HKTDC. "Thus, we are delighted to receive the UFI Marketing Award this year, which recognises our efforts to create additional value for buyers and exhibitors through our Small-Order Zone initiative. The zone has helped exhibitors and buyers expand their business and remain competitive amid global economic uncertainties." The response has been extremely positive to this innovative marketing concept which provides an alternative opportunity for the promotion of existing exhibitors and attracts new exhibitors to events with attractive lower participation fees. Christian Glasmacher, Chair of UFI's Marketing Committee, commented, "while also supporting the needs of exhibitors and buyers, what truly impressed us about the 'Small Order Zone' concept was the programme's attention to the needs of visitors. HKTDC has developed a programme supporting visitor participation at exhibitions by providing an exciting, effective marketing tool with instant feedback for all."
The UFI Marketing Award is designed to identify and reward creative exhibition-related marketing concepts with clearly defined, measurable, objectives. Open to both UFI members and non-members, the UFI Marketing Award honours exhibition professionals who develop and implement innovative, results-oriented programmes. UFI organizes annual award competitions in the fields of education, ICT, marketing, operations and sustainable development with the goal of recognizing and promoting excellence in the exhibition industry.
UFI is delighted to honour "The Milton Graduates Trainee Programme" (MGTP) as the winner of the 2014 UFI Education Award. The selection of the MGTP programme recognizes that operational efficiency and creativity can indeed go hand-in-hand. Enrica Baccini, Chair of the UFI Education Committee, applauded the high level of the entries received, adding, "The continuing education and training of exhibition professionals remains a critical issue for organizers, venue managers and service providers around the world". The quality of the projects submitted for the second UFI Education Award competition was outstanding, highlighting a variety of very different initiative options.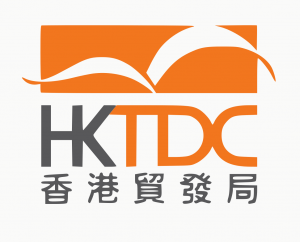 Milton's training programme combines a results-oriented educational programme with hands-on training activities. Eddie Choi, Executive Director of Milton, summarizes this initiative, saying, "At Milton, talent and innovation are the most employee important assets. They not only interconnect, they also closely tie-in with our corporate development. We believe that great talent produces a productive and creativity working environment. The objective of our training MGTP programme is to develop what we call the "T-Shape" people. That is, we provide general business skills to our trainees horizontally while at the same time offering speciality training in such areas as architectural engineering, event planning, and media marketing to them vertically. At Milton we consider innovation to be the essence of our business proposition. Our passion defines our drive to bring innovation to the exhibition community. To make this passion become a reality, the MGTP programme serves as our cornerstone for success."
Choi welcomed the UFI Education Award saying, "We are honoured that our programme was voted UFI's 2014 winner. This is a tremendous endorsement of our vision and hard work."
Through its annual programme of education, ICT, marketing, operations, sustainable development and art of the fair poster competitions, UFI recognizes notable achievements in the field of exhibitions. Milton will receive their UFI Education Award trophy before an audience of industry leaders at the 81st UFI Congress in Bogota in October 2014.