In the wake of the Covid-19 pandemic, we looked into options to make UFI accessible to industry professionals who are not employed by a company that is an UFI member, who find themselves in between jobs right now, or who are freelancers and contractors.
The UFI Fellowship programme provides a series of benefits to professional active in the exhibition industry. It allows industry professionals to access selected UFI programmes and services.
The programme is limited to 2021 for now.
Through the fellowship, UFI Fellows will be able:
Stay in touch and active within our global industry community
Stay up to date on industry development, news, and research
Develop and retain their network
And moreover, by joining the fellowship, you will be supporting UFI and UFI's work for the whole industry.  The UFI Fellowship fee is 595€ (VAT excluded).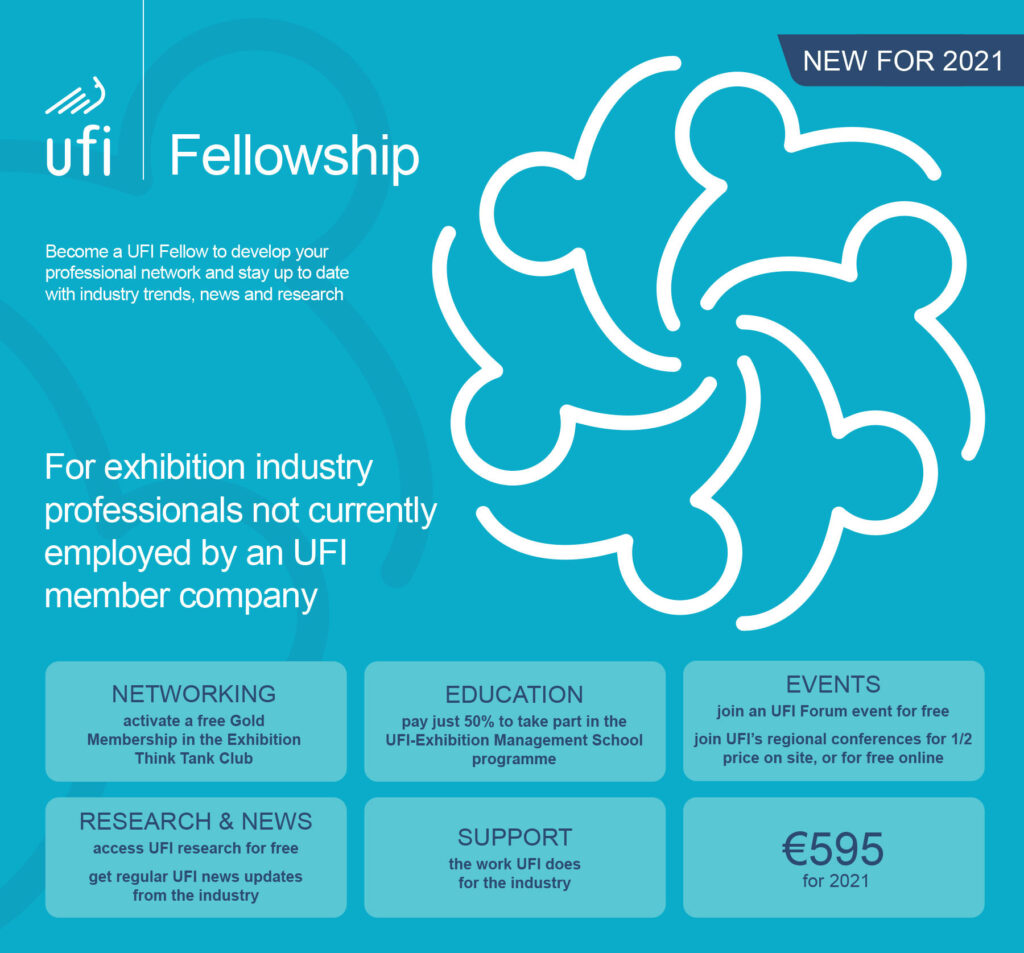 For questions, please get in touch with us here fellow@ufi.org