The exhibition industry is live product – "we create theatre!"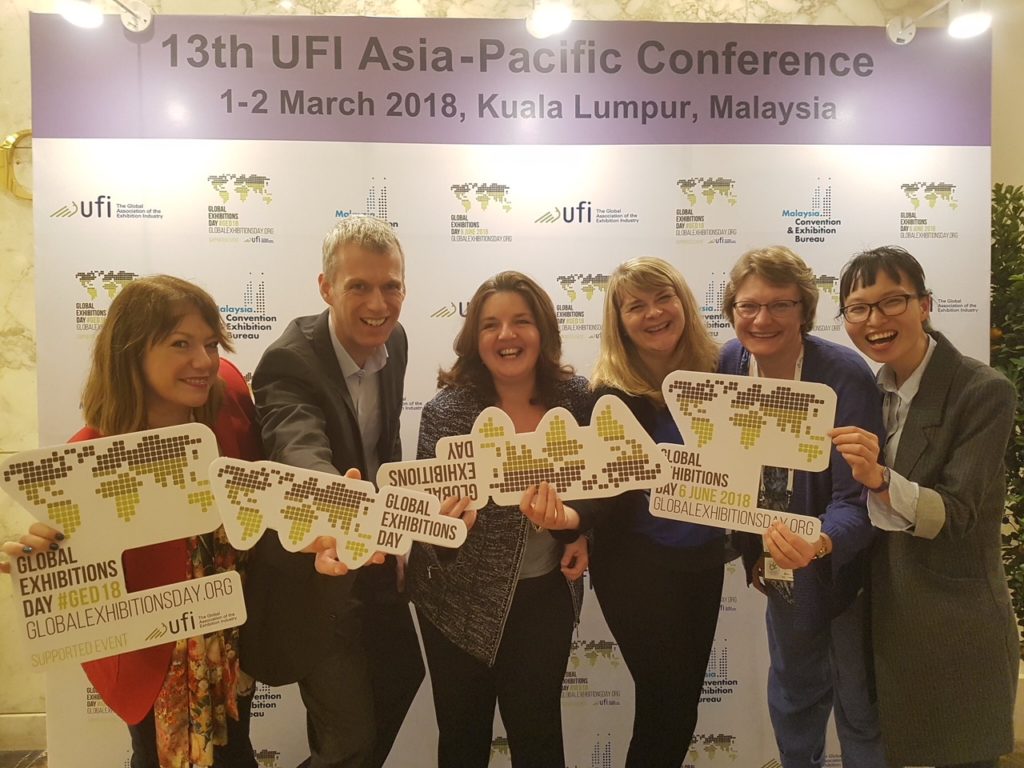 With over 680,000 people employed full-time, and thousands more who are part time, the exhibition industry is thriving with a vast number of career opportunities.
International and domestic organisers, venues, associations, industry partners and suppliers need professionals to fill a multitude or roles, whether sales, marketing, operations, office support, logistics and many more. Working within the industry provides a hugely exciting work environment and there are many benefits to working within this industry, including:
The industry promotes face-to-face skill sets, while embracing digital innovations
The industry is truly international
It is a diverse, dynamic and inclusive industry
Those within exhibitions are proud of the economic contributions to other industries, as well as their own
The opportunity for real-time learning about other industries, businesses and markets is always available
Any career path is possible, whether with a specialised background or more general, and the industry promotes life-long career and promotion prospects.
We need you to promote your specific job/position
The exhibition industry is still not very well known among students and almost never mentioned as a potential career path.
With your "follow me videos", we can show what it really is that we do in our industry and how multifaceted the career opportunities within the exhibition industry are. At the same time, creating a "follow me video" offers you the opportunity to promote your employees, your company and your company's working culture.
Follow me video guide
Share your videos on the www.ufi.tv channel on YouTube!
Infographics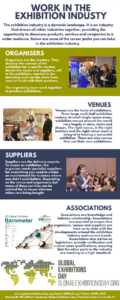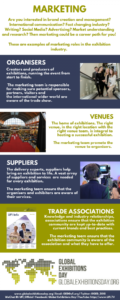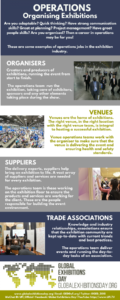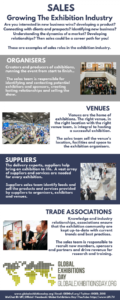 Working in the Exhibition Industry
Marketing Insight
Opportunities in Sales
Jobs in Operations and Services