Spotlight on Leaders and Trends
Interviews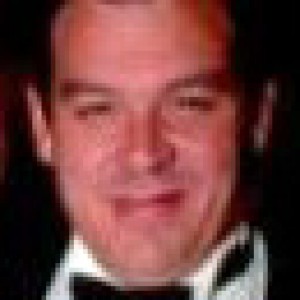 President – EXSA
Bradley Alder
Interview by Barry Siskind on 10 May 2014
For two decades Bradley Alder has been active in the exhibition industry in Africa as National Sales Manager of Octanorm.
In 2014 he was elected as the president of EXSA which oversees the exhibition association of South Africa and includes as members, stand contractors, event organizers and venues. This distinguished background has given Bradley a unique perspective on the exhibition business in Africa, particularly in South Africa.
There has always been a lot of mystery and intrigue wrapped around the potential of business in South Africa and Bradley seemed the perfect person to explain how the exhibition industry works in his part of the world.
Barry: Tell me a bit about your background.
Bradley: I consider myself a Jo-burger, (Live, eat, sleep Johannesburg) and a South African. Family and friends are extremely important to me. I have been married for sixteen years and have an eleven year old daughter.
When I have the time I like to go mountain biking. I am also an avid collector of rare MAD Magazines.
My formal education includes Marketing and Sales Management and qualifications in design and education.
Barry: What appealed to you about working with a stand builder?
Bradley: I love the challenge of being able to create and construct a functional and aesthetic structure in an extremely short period of time. I find the excitement, adrenalin rush and energy of exhibitions to be addictive.
Barry: How have exhibition stands changed over the past 20 years?
Bradley: Technology has been the single biggest factor. For example, the internet has made the world a small village but at the same time has given customers more options for stand building materials and systems. Twenty years ago we used to use models and hand drawn plans, now we have computer aided design and presentations.
Twenty years ago communicating with customers was slow, now we have faster communications through mobile phones and computers.
In addition to new technology there are other factors such as building materials.
What this all means to us is that the biggest change we have faced is the shrinking of the time needed to build and design a stand.
Barry: What are the most commonly asked questions about stands?
Bradley: I hear the same questions now as I did twenty years ago. Questions such as: "Why should we exhibit?"  "How do I achieve ROI" and "Should the stand be functional or creatively appealing?"
Barry: What are the questions you would like exhibitors to ask before they purchase their stand?
Bradley: I would really like exhibitors to get actively engaged with our stand builders to find solutions through synchronization of their marketing strategies. Often exhibitor goals can be achieved in cost effective ways.
Barry: Anything else?
Bradley: One of the most important aspects I feel strongly about is the follow up of leads generated from the exhibition. There needs to be discussion of how this is done at the start.
Barry: How has the Octanorm brand been accepted in South Africa?
Bradley: OCTANORM SA is accepted as the real deal, reliable and innovative. Many of our clients have a lot of confidence in our solutions and abilities to deliver on time.
We are often perceived as problem solvers.
Barry: What, if any, adjustment did Octanorm have to make to its brand to fit into the customs and business methods of South Africa?
Bradley: South Africa is fairly remote from Europe. With transport, customs and clearing often consignments can take a week to reach us. In the exhibition industry this is too long
To be able to serve our clients, we have invested in stock holding and mechanisation.
Being able to manufacture items in as short a time as possible is one of our key strengths
Furthermore we manufacture as much as we can locally to keep prices affordable for our cost conscience clients.
In South Africa we do not have homogenised standards. Manufacturing on demand gives us the flexibility to provide customized solutions, products and services.
Barry: What would surprise a company who is considering participating in an event in South Africa?
Bradley: Many foreign exhibitors, exhibiting in S.A. for the first time are amazed at the infrastructure, service and choice available in South Africa.
Often foreign exhibitors and contractors comment that they find the local contractors, organizers and venues extremely accommodating, efficient and friendly.
Barry: What are the key considerations a company should account for before participating in an exhibition in South Africa?
Bradley: The first is the track record of the event. This is more important than pricing. Another consideration is the alignment and matching of amenities and accommodation with the exhibition, contractors and other partners.
Barry: What can organizers do to better prepare first time exhibitors at a S.A. trade fair?
Bradley: Accurate concise communication is extremely important. Often it is helpful to use a communication liaison/translator is helpful. They should try to limit surprises and make sure there are few deviations from the original plan or contract. There should also be flexibility in product/service offerings.
Barry: What are the key differences in the MICE business in S.A. compared to other geographic areas of the world?
Bradley: The most prominent difference is that there is a tremendous diversity in locations, climate, people and culture. For example, meetings, events and exhibitions are possible in the Bush, Beach and Berg as well as metropolitan cities. The other difference is that for most visitors South Africa is a long haul destination. They also come because they relish the opportunity to visit the many natural attractions.
Barry: Are there still opportunities for organizers in S.A. that have not been exploited?
Bradley: We like to say that South Africa is a place filled with many opportunities where anything is possible.
As South Africa is the gateway to Africa, I believe there are a lot of opportunities in attracting exhibitors and visitors from other regions in Africa as well as all over the world. Emerging and existing sectors of our economy are still largely untapped through our exhibitions.
Barry: What are some of the concerns organizers, venues or suppliers have about business opportunities in South Africa today?
Bradley: I can think of three:
– Many companies are afraid to embrace innovation or take risks and get stuck in supplying the same product year after year,
– Exhibition visitors are changing. They need compelling reasons to visit exhibitions,
– Budgets are often limiting for innovation.
Barry: How would you answer their concerns?
Bradley: It starts with understanding the markets. This involves extensive research to analyze visitors and exhibitors needs. This often coupled with innovation creates interesting opportunities especially when you integrate social platforms with industry opportunities and events.
Barry: What are some of the biggest challenges facing the MICE industry in South Africa today?
Bradley: Firstly there are inconsistencies in procedures and regulations and the enforcement of these which causes some confusion amongst those involved in the exhibition industry. This needs to be addressed and fixed.
Secondly there is a need to place some priority on strategic planning for the MICE industry because it is a major growth sector in the economy but at the macro level there must be planning that is similar to what happens in other sectors.
Another issue is that there is a need for some synchronization and co-operation amongst vendors.
The last challenge is to ensure that those entering the industry as a career have the proper skills.
Barry: What role will EXSA play in mitigating some of these challenges?
Bradley: Addressing the inconsistencies, EXSA is continually liaising with members and government and regularly communicating changes to our members. We have been developing guidelines with the ultimate aim of adoption throughout the industry, so our members are knowledgeable.
With regards to industry recognition, at present EXSA is engaging with many other entities and there appears to be progress in this area.
To address the issue of skills, EXSA regularly facilitates executive management workshops aimed at the novice as well as skilled worker. Furthermore there are plans for professional designation education programs.
Barry: Sometimes there can be differences between the members of an organization like EXSA. How will you balance these different perspectives?
Bradley: This is one of the toughest aspects of any organization. In any industry organization there different agendas and personalities. To balance different perspectives, I hope to listen, be unbiased, open minded and be transparent. Fortunately we have structures in place, through our three forums, which meet on a regular basis so that issues and solutions can be discussed and implemented for the good of the industry.
Barry: You assumed the leadership of EXSA this year. What do you want to accomplish?
Bradley: I have two main goals, first to enhance and create more value in EXSA Membership, and secondly to maintain and enhance existing initiatives and programs.
Barry: In five years from now how do you predict the MICE industry will have changed in Africa from what it is today?
Bradley: Locally I predict there will be more international exhibitions, exhibitors and visitors
Increasing infrastructure spends and growth in African economies will result in more exhibitions and events previously ignored in the regions. Integration of Social Media will be an essential tool in the Exhibition industry.