Spotlight on Leaders and Trends
Interviews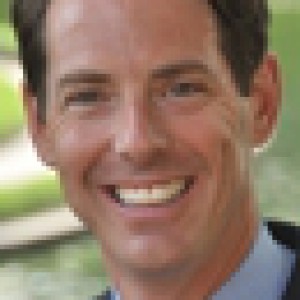 Chief Executive Officer, Freeman
Joseph V. Popolo
Interview by Barry Siskind on 26 June 2013
In the early part of the 20th century a college student named "Buck" discovered a talent for decorating fraternity parties. In 1923, Donald S. "Buck" Freeman turned this hobby into a vocation when he formed the New Idea Service Company. In 1927 he changed the name to Freeman Decorating Company and the rest, so the saying goes, is history.
What Freeman started nearly a century ago has become one of the dominant global industry contractors. Yet it still clings to the feeling of a family business. After Buck's death the company fell under the leadership of his son Donald S. Freeman. Now in its third generation, the company's current CEO is Don's son-in-law, Joseph V. Popolo, Jr.
In 1997, Joe joined the company as its Assistant Treasurer. He was promoted to Vice President, Finance and Treasurer in 1999, to President in 2001 and became CEO in 2008.
Joe's family history gives him a unique vantage point from which to share his thoughts, concerns and hopes for the future of the world of exhibitions.
Barry: You took the helm of Freeman in the shadow of two extraordinary industry leaders. What were your initial goals for Freemen and your tenure as CEO?
Joe: Thankfully when Don Freeman promoted me to CEO in July of 2008, the company and the industry were healthy and growing, so most of my initial focus was on building customer relationships and executing our strategy as a creative and strategic partner for our clients. Of course when the financial meltdown hit the entire industry took a big hit. Our focus changed pretty quickly from looking at longer-term strategic issues to focusing on stabilizing our business. Our revenue fell by more than 25% during 2008 and 2009. Although we did not cut as deeply as we might have, we had to offer retirement or severance to many employees. We examined everything we were doing to find ways to become more efficient. As well we worked with our customers to help them find ways to reduce costs. It was a very stressful time.
Barry: You majored in economics and finance at university. How did your formal education prepare you for your present position?
Joe: While our team thinks about our customers and our employees, the business has to make a sustainable profit to survive and prosper over the long haul. My finance and economics training has been helpful in terms of making sure we are putting our resources behind initiatives that have the most value for our customers.
Barry: What are some of the major challenges you face running a multi-service corporation?
Joe: The biggest challenge, and one we work on every day, is making sure all of our solutions come together for our clients. We are the only company with exposition services, custom build capabilities, audio-visual, technology, strategic and creative solutions – and now a UK operation. We are constantly looking at our company to make sure our structure supports our customers' business objectives. It only works when we are easy to engage and if the whole is greater than the sum of the parts.. This is one of the reasons that we focus so much on client satisfaction metrics, which we call our CSI. Every team has CSI goals and we discuss them at every team meeting.
Barry: Freeman produces more than 4,300 expositions annually, including 135 of the 250 largest U.S. trade shows, and 11,000 events worldwide. What's next for Freeman?
Joe: Well, the ink is not even dry on the SO Group acquisition in the UK and their transition into Freeman is already well underway. We will focus on helping our UK CEO, David Walley, and his team to build on their great service and delivery culture and to add to that some of our technology and customer service offerings. Earlier this year we launched FreemanXP™ to help us help our clients with event strategy, creative, measurement and brand building solutions. Both of these investments will help us leverage our skills on behalf of our clients to execute events and experiences around the globe.
Barry: Which countries present the best prospects for Freeman's growth in face to face marketing?
Joe: We remain very bullish on the long-term future for face-to-face – but it is changing. We see great opportunity in the US, but also worldwide in terms of engaging with our clients to help them navigate the changing dynamics. I still believe we have plenty of growth opportunity in the US, but the UK, Europe, Brazil, Mexico, the UAE and China are either very large or growing (or both), and present great opportunities for us to assist our clients with their event marketing needs.
Barry: What are some of the challenges you will face as Freeman continues to grow?
Joe: We have been able to keep the small-company feeling in the family and employee-ownership culture that Don built. It has been a key to our success. Carrie Freeman Parsons, our Vice Chair, and I are committed to making sure we grow thoughtfully. In addition to measuring client satisfaction, we also measure employee engagement. We take this very seriously and are constantly making sure we are listening to our employees and giving them the tools, the support, the voice and the opportunities to be successful.
Barry: How would you compare business in North America with the rest of the world?
Joe: The size of the US market in and of itself makes it unique. Within the exposition market the material handling (drayage) model is also unique in the US. With 300 million people, one currency, one major language, one legal and transportation system, it is very easy to operate in the US. Outside the US every region around the globe is unique. However, large corporations and associations are looking for similar, high-quality experiences for their attendees and customers wherever they go, so we work hard to make sure the services we provide, either directly or through our global partner network, are as consistent as possible and completely attuned to the realities of each market.
Barry: Has the relationship between organizers, contractors and facilities changed and if so, how?
Joe: The relationship between organizers and contractors continues to evolve. We believe it is important that we are not just order takers, but also perform as true strategic partners for our clients. We should be able to use our deep resources to help our clients deliver more compelling events, and to do it seamlessly and with fewer suppliers to integrate. We continue to work with our facility partners to make the experience for our joint show organizer customers as easy as possible.
Barry: How do you see these relationships in the future?
Joe: While the markets in the US and UK are slightly different from much of the rest of the world where venues and organizers are often one and the same, I don't see that relationship changing fundamentally in the US. We are not going to get into the show organizing business.
Barry: There is much talk about the role of technology in face to face events. What role do you see technology taking in the future?
Joe: We see technology enabling better communication and planning, and making the event management experience much more efficient for our organizers and corporate clients. We continue to invest in products like Freeman OnLine® and Concierge Elite® to make the exhibiting experience easier. At a Freeman show, an exhibitor can now pay his or her bill and check out of a show in a taxi on the way to the airport!
Barry: What role do you see virtual events taking in the future?
Joe: We continue to see virtual and hybrid events enabling organizers to leverage all of the great content developed over the three or four days of a live event. Ideally, those accessing content online or engaging a virtual experience will be more inclined to attend the live event in the future. I absolutely see technology advancing face-to-face, not replacing it.
Barry: What advice would you give to someone considering entering the business of face to face events?
Joe: Take advantage of every opportunity to learn and don't be afraid to try something new. Take risks – and remember, reputation is everything.
Barry: What accomplishments are you most proud of?
Joe: I am most proud of the team I helped to build, and the incredible work our 4,800 full time and 30,000 part time employees do every day for our clients. Nothing gets me more excited than reading an email or a letter from a client bragging about one of our team members.
Barry: What keeps you up at night?
Joe: Henry Kissinger said: "Even a paranoid can have enemies," and I believe him! Everything keeps me up at night. But we have a great team, great clients and are in a great industry. Yet I don't ever want to become complacent or take something for granted. As our customers' needs continue to evolve, so must we. I think our employees get tired of hearing me talk about the need for change, but that is life. It is not easy but it beats the alternative!
Barry: What have you learned during your years in this business that has surprised you?
Joe: I was surprised and pleased to learn how relational this business is – especially when dealing with highly successful, large organizations. I guess that is one of the reasons face-to-face is so compelling. The hand-shake, the meeting, the dinner…they all still matter. It is also one of the things that make this business so interesting and enjoyable.
Barry: Did you have a mentor and if so what was the most valuable lesson he or she taught you?
Joe: I have been blessed to work for and with a lot of very, very smart and dedicated people. I have learned so much from Don and from Bob Lozier, our long-time sales leader, and John O'Connell, our president. Their success came through hard work, loyalty, honesty and fairness. They always put our clients and employees first. And that is how I like to work.
Barry: What role do you see professional associations playing in the future?
Joe: I believe professional associations will play an even more important role in the future. They will have to continue to evolve from a delivery and value proposition standpoint, as newer generations learn and consume information differently. People are tribal and we will always look to align with groups that share our values, provide career or business enabling services and help us grow professionally – and personally. UFI, PCMA, MPI, the US Travel Association, CEIR and IAEE are great examples in our industry of organizations evolving with their customers.
Barry: If you could look five years into the future, what will the face-to-face industry look like?
Joe: While there are some industries and events that are facing specific challenges, I believe our industry will continue to remain healthy and, barring another global financial crisis, continue to grow. The need to deliver an "experience" versus an "event" will be the key as technology and competition make our lives better and as our time becomes increasingly more valuable.
Barry: How do you balance your family time with work and all the charitable groups you belong to?
Joe: You should probably ask Chris, my best friend and wife, that question. I am not sure she would tell you that I do. We have three great kids and I love every moment with them. Thankfully through the wonders of technology, I can be with them and still be present even if I am not at home. But nothing beats face-to-face!