Spotlight on Leaders and Trends
Interviews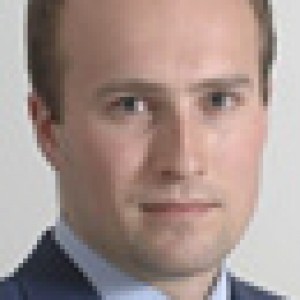 CEO, Adforum AB (Sweeden)
Marcus Bergstrom
Interview by Barry Siskind on 2 March 2012
The value of continuing education: Marcus Bergström and UFI's EDM program
American educator and writer Robert M. Hutchins once wrote, "Education is a kind of continuing dialogue." It is an apt quote that seems tailor made for an industry that prides itself on the power of dialogue particularly when it is in a face-to-face scenario.
Education is more than the sharing of ideas. It is a formal method of adding a level of professionalism to a job where its customers are becoming increasingly demanding and just like other professionals – doctors, lawyers and engineers – need to understand the sophistication of the business environment and be able to provide credible solutions.
What makes seasoned professionals seek higher education? How does a busy executive find the time and motivation to add to their personal value by investing in themselves?
I caught up with Marcus Bergström, CEO of Adforum AB, to talk about the issues around continuing education. Adforum is an exhibition organizing company that specializes in organizing events, exhibitions and conferences for the pulp and paper industry. They organize the world's largest exhibitions, such as the SPCI Exhibition in Stockholm, PulPaper in Helsinki, China Paper in Beijing/Shanghai and IPX India in Mumbai.
Marcus is a graduate of UFI's EDM program which made him the perfect person to talk to.
Barry: Tell me a bit about your background.
Marcus: I am currently working as the CEO of Adforum Ab. Currently Adforum is organizing exhibitions and events in Sweden, Finland, China, India and Russia. I started as the CEO in September 2011. Before that I held the position of vice president of the company.
Barry: What formal level of education have you achieved?
Marcus: I have studied marketing and business logistics at Hanken School of Economics and I have a Master degree of Science in Economics and Business Administration. During my education I also studied at the University of St. Gallen in Switzerland.
Barry: What motivated you to seek out additional education?
Marcus: When I started to work for the exhibition business, I found it crucial to look for more targeted education opportunities in the exhibition and event industry.
Barry: Why did you choose the EMD program?
Marcus: The EMD program was a natural choice and the best education offered on the market.
Barry: What feature of the program had the strongest appeal?
Marcus: The EMD program offers a good overview of the MICE industry. That is one of the most important features.
Barry: Did you encounter any difficulty balancing your work and learning?
Marcus: No, as my employer was flexible regarding my workload for the education period. However, when doing the EMD education, you should be prepared to also study in your spare time.
Barry: What other continual education opportunities have you taken advantage of?
Marcus: I have taken part in sales education. This education helped me to improve my sales skills on a theoretical and practical level.
Barry: What other continuing education programs are you likely to participate in the future?
Marcus: I am eager to learn more languages. My aim has always been to learn a fifth language. (For the moment I can deal in Finnish, Swedish, English and German.) As the event and exhibition industry is rapidly changing, it is of course also important to follow the trends in the market.
Barry: Has the EMD program helped you with your day to day responsibilities?
Marcus: Yes, definitely. As mentioned earlier, the EMD program covers most of the needs in the in the MICE industry.
Barry: Would you recommend the program to your colleagues?
Marcus: Definitely, I am sure that the EMD program is a good investment for the employer. It is also a fact that very few universities offer educational programs for the exhibition industry which means that there often is a clear need for this program.
Barry: What changes would you like to see in the EMD program?
Marcus: Right now I do not see any need for any major changes. As the industry is rapidly developing, the EMD program could also offer further education for alumnus.
Barry: Is there anything else you would like to add that would be helpful to your industry colleagues who are considering educational opportunities?
Marcus: The EMD program is a good educational opportunity, but you should be constantly studying before and after the formal education event in order to maintain your education level. What does that mean? Everything is about learning and understanding trends in the industry.