Spotlight on Leaders and Trends
Interviews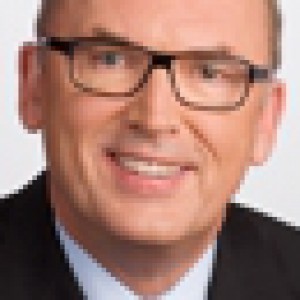 Managing Director – AUMA
Peter Neven
Interview by Barry Siskind on 11 April 2014
Dr. Peter Neven studied economics and social sciences in Duisburg and Cologne. He then received his doctorate in economics at the University of Cologne. He joined the Association of German Trade Fair Industry (AUMA) in 1988 and in 1990 was appointed Managing Director. In 2006 he became sole managing director responsible for the entire range of AUMA activities. Whereas UFI speaks to the global exhibition industry, AUMA is the voice of the German Exhibition Industry and because of Germany's prominence and history in exhibitions; it is indeed a very loud voice. Peter exemplifies Germany's tradition of exhibition excellence and encourages the industry to follow his example. Peter is an avid golfer which he says is a perfect sport for managers, because, "It teaches humility and modesty."
Peter's Background
Barry: You entered the exhibition business immediately after graduation. What is it about exhibitions that appealed to you?
Peter: The reason I became involved in the trade fair industry is because it allows me to experience face-to-face communication in B2B and B2C businesses. In 1985, I was responsible for organizing participation in trade fairs for the German Confederation of Skilled Crafts. I accompanied craftspeople to exhibitions, and organized the trade fair participation of the sector's suppliers. I have been with the Association of the German Trade Fair Industry (AUMA) since 1988, more than 25 years.
Barry: Any regrets?
Peter: Throughout this time I have not been disappointed, because in my daily work I still find what I hoped to find in the exhibition industry. During my professional career of more than 25 years within AUMA, I have always found what I hoped for.
Barry: What is the most memorable business book you have read?
Peter: As managing director of the AUMA Institute of the German Trade Fair Industry, I am constantly reading scientific publications and current literature on the exhibition industry.
At the moment I am reading a book written by a German psychologist and market researcher, Stephan Gruenewald. Its title could be translated as "Exhausted Society". The book deals with why Germany needs to dream in new ways. Gruenewald focuses on the fact that people in Germany are under enormous performance pressure which has a negative effect on our creative power. By dreaming we win back our creativity, inspiration and innovation.
About AUMA
Barry: Tell me about some of the work AUMA has undertaken under your leadership.
Peter: In 1988 when I joined AUMA there was no internet. During my first year with AUMA my first task was to promote and move forward the process of converting the analog paper world into the digital world. It was also my responsibility to ensure that exhibition subjects and themes became part of university courses. Today I am very proud that the Institute of the German Trade Fair Industry exists, representing one of the few institutions in the world which not only systematically collects scientific literature on trade fairs but also makes it available to those who are looking for that information. All of this would not be possible without a team of about 30 people committed to their work for AUMA. Now I am less involved in the day-to-day operations. My colleagues are doing an outstanding job not only lobbying but also with information and communication management.
Barry: What would you like AUMA to focus on in the future?
Peter: AUMA will continue to reflect the interests and needs of its members. One of the main challenges will be globalization and here we will see a higher commitment not only with German exhibitors who take part in foreign trade fairs but also German organizers who stage trade fairs abroad.
Barry: AUMA represents the interests of exhibitors, organizers and visitors. Do you ever face a conflict in these various roles?
Peter: We have to be careful not to confuse "disparate" with "desperate", but sometimes you can be driven close to despair trying to bring together the interests of organizers and exhibitors. We have succeeded in focusing on certain subjects reflecting the interests of both organizers and exhibitors. For example transparency within the exhibition industry allows the organizer a benchmark for comparison. Exhibitors are also interested in gathering transparent trade fair data. Other examples are education and further training in the exhibition industry and promoting and taking care of qualified young talents. Organizers and exhibitors are both interested in recruiting qualified and properly trained personnel.
The German Experience
Barry: In the area of exhibitions, Germany is a world leader. In your opinion can the successes in Germany be a good indicator of what is happening elsewhere in the world?
Peter: Assuming the question implies that within the benchmark of the exhibition world the German trade fair industry is leading, and then indeed you may say that a successful trade fair business in Germany is a role model for the rest of the world. Of course economic regions can only be judged fairly if the general economic situations are comparable, because trade fairs are a mirror image of the respective economic situation.
Barry: What can the exhibition industry learn from the German experience?
Peter: Many countries try to learn from German trade fair know-how. Every year AUMA is host to numerous representatives of institutions world-wide and representatives of AUMA are invited to lecture on the German trade fair industry as a role model. The German model is based on the following philosophy: "Equal cooperation of all market partners including organizers and exhibitors." This also means that encouraging competition among exhibitors at a trade fair is equally as important as competition among organizers for the best concept and the best service. Another characteristic feature of the German trade fair industry is the fact that there are only limited overlapping trade fair themes.
Barry: Many of the Messes' have opened up businesses beyond Germany. What motivated them to do so?
Peter: The limits of growth within the German trade fair business have become apparent. The European market will not allow further growth. Thus the only logical step is that German organizers not only export their know-how and trade fair themes but also try to actively shape the respective trade fair business in the economic centers of the world. They are doing so under the general heading "German Trade Fair Quality Abroad." According to this motto every year almost 300 trade fairs are organized and staged abroad by German organizers.
Barry: How do German Messes' and exhibitors handle the issues of culture when they choose to do business in other parts of the world?
Peter: The problem has been recognized so that all German organizers try to establish local subsidiaries with national staff or cooperate from the beginning with local partners.
Barry: There are different models for exhibitions: owned outright by an organizer or government agency, joint venture, a dedicated organizer and so on. What are the pros and cons of each approach?
Peter: The German trade fair system has proven to be very efficient when cities and municipalities provide financial support and accompany this process by establishing the respective operating companies. Support results in a win-win situation, since ultimately every municipality and federal state in Germany sees trade fairs as part of its local economic business support. This can be summarized by the term "indirect returns" which is another way to complement the primary profitability of the exhibition companies. The result is an overall economic impact on the respective region by organizing trade fairs.
The Future for Exhibition Professionals
Barry: You have guest lectured at several universities. Is there an interest among students to pursue a career in exhibitions?
Peter: I believe that because of our close cooperation with over 40 universities in Germany, the interest among students to pursue a career in exhibitions has increased. Students are also increasingly aware of the growing importance of live communication within the business world and the importance of the so called competitive instruments such as sponsorship and special events. In concrete terms this means that in the future face-to-face communication and the dialogue between people will be as important within the digital world. Students and professors are increasingly aware of that fact. We are noticing a constantly growing interest in this topic. Trade fairs labeled as live communication have been included in more and more curricula.
Barry: What is the approach your educational programs take?
Peter: In our presentations at universities we also encourage students to not only concentrate on the organizer's side as a future employer but also on the exhibitor's side. We perceive the necessity to bring business students closer to trade fairs and live communication. It is our aim that graduates of business management should have dealt at least once with the question of which communication objectives and sales targets can be reached with trade fairs.
On Technology
Barry: How has technology changed exhibitions? How do you predict it will affect exhibitions in the future?
Peter: Trade fairs have always been affected by technological changes. However, I believe that despite the changing conditions over the past 100 years: the elimination of face-to-face discussions will never occur.
Barry: Do you perceive a threat from virtual exhibitions and events?
Peter: We do not see any harm coming from virtual exhibitions and events. They have been tried out for the last ten years and so far have had no negative effect on trade fairs. Similarly, virtual events represent no danger to live events, and virtual congresses cannot replace live networking at face to face congresses.
The Future
Barry: In 10 years from today what will the German exhibition industry look like?
Peter: Ten years from today the German trade fair industry will take place both in Germany and abroad. We see a strong growth in the activities of German trade fair organizers in foreign countries.
Barry: In 10 years from today will the role of AUMA change?
Peter: AUMA mirrors the activities of its members and thus will further expand its services. AUMA will support the activities of its members – trade fair organizers and exhibiting companies – with its services abroad.
Barry: What legacy do you want to leave?
Peter: At AUMA I will exercise management responsibility for the next couple of years. One day I would like to be able to say: "It was me who made AUMA fit for the future".