Spotlight on Leaders and Trends
Interviews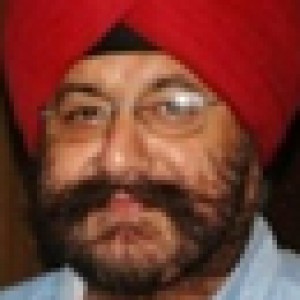 Founder of R.E. Rogers India Pvt,
Ravinder Sethi
Interview by Barry Siskind on 9 December 2013
In 1986 Ravinder Sethi founded R.E.Rogers India Pvt. Ltd. Today his company has become a leading force in the exhibition community in India. Ravinder has also earned a high level of respect in the global exhibition industry through his business acumen and his involvement in several associations such as UFI where he has served on the Board of Directors and since 2008 on UFI's Executive Committee. Other associations in which he is active include; International Exhibition Logistics Associates (IELA) where in 2002 he was elected to the Board of Management and in 2004 became the first Asian to be elected as Chairman, and the Indian Exhibition Industry Association (IEIA), where as a founding member he has played various roles including a member of its Executive Committee.
India has held an incredible appeal to the exhibition industry. Following Ravinder's career path will help unravel some of the mystery involved in doing business in this dynamic market.
Barry: Your father was a career diplomat which usually involves regular relocation and constant adjustment to the cultures and norms of different countries you lived in. How did this experience help you as an adult?
Ravinder: Let's start from the beginning. My father's first posting was in Cairo which makes me an Egyptian by birth. Interestingly the first two letters of my name are 'Ra' who was the Egyptian Sun God!
There are pros and cons to such a childhood. The social downside of moving homes regularly meant parting from friends (girl-friends!), but the up-side was making new ones. My challenge was to learn how to adjust fast. Being part of a diplomatic family enables me to hone the interpersonal skills needed to effectively adjust to the vast variety of cultures I deal with daily in my business.
On the whole, I found that the travelling I experienced in my early years enhanced my level of knowledge, tolerance, and maturity as I became an adult. It was a practical education which is unattainable in any university in the world!
Barry: Where else did your family travel?
Ravinder: We started in Egypt followed by spells in Singapore, Cambodia, Iran, England, and Nepal. My favourite place was San Francisco where I attended High School.
Barry: In 1986 you established R.E. Rogers with your wife. Has her role in the company changed?
Ravinder: Originally my wife, Kiran was a non-working founding member of the company. When the company started, she had taken time away from running a fashion boutique to give birth to our second daughter.
In time she joined our company initially doing administrative work such as sending telexes ("remember those" Ravinder laughs?) to being responsible for receivables and payables.
So, now she is a full working member of the team overseeing all administrative functions of the company. Her involvement with our international network of customers and suppliers is crucial to our business. She represents RER at many international forums. We are partners standing side by side.
Barry: A husband and wife working together can sometimes be difficult. What challenges did you face?
Ravinder: A challenge is an understatement!
Even though she was a partner from inception, she worked her way up the ladder from day one. She was brilliant and earned her place in our company by her own strength rather than just being the boss's wife.
But at the end of the day, we are all human. Sometimes, work issues creep into the bedroom which is not pleasant.
Barry: Your company is now recognized as a leader in India moving beyond exhibition logistics to specialized services for the defence industry, sports events and music concerts. What is your formula for success?
Ravinder: I proudly say that the RER family is probably the most well-knit, dedicated, professional outfit in our global industry today. With modesty, I take some credit because I believe that I am a good captain.
Barry: Your company was the first in India to obtain ISO certification. Why was this important?
Ravinder: I want to share a secret. I was against it initially. I only agreed to pursue the certification for marketing purposes. But my thinking changed very fast.
Today we have the quality, environment, and health and safety accreditations that are being strictly followed. I have no doubt that we have enhanced the quality level of our services, and, more important, we are contributing to society.
Barry: You are also involved with various embassies such as Australia, Canada, Italy, Japan, Korea, Spain, Russia, South Africa, USA and the UK. What type of work do you do for them?
Ravinder: Many countries still have their governments supporting group participations at exhibitions. So, embassies get directly involved in issuing customs bonds, etc.
Barry: Please explain the role R.E. Rogers plays in the Indian exhibition industry.
Ravinder: Since the inception of RER, we have played a very prominent role. On the freight side, we have been involved at various forums in India to put the correct exhibition related systems in play such as customs procedures, carnet acceptances, site handling systems, etc. On the global side, we have used our connections to put the Indian exhibition industry in its correct perspective be it at UFI, IELA, AEO, IAEE, SACEOS, etc. I personally have spoken at many forums over the last many years. India today is not the India of many years ago and I believe our company has played some role in that.
Barry: What was the most logistically challenging event you have undertaken?
Ravinder: Interestingly, I can think of two events – one in 1986 and the other in 2011. In 1986, we handled a mammoth rock concert in Delhi. It had the likes of Sting and Springsteen. There was one 747 freighter filled with musical equipment. We had two fork-lifts, a rickety crane, and hundreds of workers! For customs, it was unprecedented. We had to dig into the archives to find the rules and regulations governing clearance of all that equipment. But, it all happened very successfully. We handled it with true grit, professionalism, loss of sleep, high blood pressure, and a prayer on our lips.
2011 saw the first Formula One come to India. We were appointed by the Indian promoters as exclusive customs and logistics handlers.
This was the most challenging logistics assignment ever. We moved six 747 freighters in and out within a week plus a huge amount of sea freight. But with 50 fork-lifts, ample cranes, superb supervisors, limited workers, and quality systems, it worked.
Barry: How has the relationship between suppliers such as yourself and organizers and exhibitors changed since you began twenty-seven years ago?
Ravinder: I have spoken about the changing relationships at many forums. When our company first formed many organizers saw their vendors as their partners. Regrettably, today many organizers see their vendors as contractors. It is very sad.
Barry: What question or questions would you like organizers and exhibitors to ask you before they begin planning an exhibition in India?
Ravinder: Some of the questions are very basic and would apply to most parts of the world such as customs rules, documentations, time frames, taxations, etc.
Specific questions pertain to where in India they are considering doing business such as issues of connectivity, geography, culture, weather, cuisines, and language. For example, doing an exhibition in Kolkata, Hyderabad, or Delhi could make you feel you are in three separate countries.
Barry: What are the underlying factors that make India a perfect place for business?
Ravinder: The answer is a stable democracy. Despite the global slide India still has a strong economy. We have a young demographic and a mammoth middle-class of 400 million plus people who have tremendous buying power.
Barry: What are some of the biggest challenges for both organizers and exhibitors in India?
Ravinder: The most obvious is the lack of state-of-the-art venues in some key cities.
The other challenge is that the bureaucracy is still in play. Mind you, things have changed dramatically. Until recently foreign organizers could not open their own offices. Today, there must be at least a dozen major players with their own set-ups.
Barry: How does the issue of Indian culture affect the exhibition industry?
Ravinder: I think the Indian buying power has far overtaken any other effect on the industry.
However, certain products like food and wine need to be correctly located, keeping cultural sentiments in mind.
Barry: What would surprise people the most about exhibitions in India?
Ravinder: I suppose seeing the enormous number of visitors who attend B2C and B2B events. But, the real thing is to see India's diversity of religion, culture and language.
Barry: What is the top piece of advice you would give to a foreign organizer wanting to do business in India?
Ravinder: Patience, patience, and patience.
Barry: What are the prospects for India's future in exhibitions?
Ravinder: Excellent!.