Spotlight on Leaders and Trends
Interviews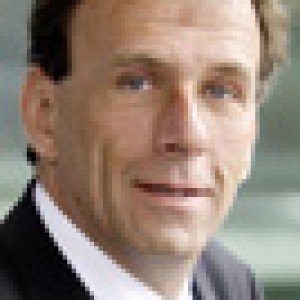 Chief Executive Officer, Comexposium S.A. (Paris)
Renaud Hamaide
Interview by Barry Siskind on 4 November 2013
Mr. Renaud Hamaide has been the Chief Executive Officer of Comexposium S.A. since January 18, 2010. Mr. Hamaide serves as the Managing Director of Convention & Exhibition France at Unibail-Rodamco SE. He also serves as a Chief Executive Officer of VIPARIS, an organization that manages 95% of the available conference and exhibition space in Paris.
At the UFI Congress in Seoul in November 2013, Hamaide will become the President of UFI, the Global Association of the Exhibition Industry, for a one year term. He has already served one year as incoming president, and will continue as past-president after his current presidential mandate for another year as part of the three year UFI presidential cycle .
Barry: Throughout your career your focus has been with income properties. Why did this area of business interest you?
Renaud: Property management is a long-term undertaking involving three spheres of competence.
First, it demands a forward-looking vision with respect to buildings and services to ensure that property assets remain at the leading edge of architectural standards and new technologies.
Secondly, it requires a constant "taking of the pulse" of our markets as a whole to anticipate the uses that will be made of our facilities in the immediate term. But it also requires that we look ahead five or ten years so that we can anticipate future investments and business results.
And lastly it involves teaming with energetic and enthusiastic people ready to meet many challenges as we work together to create extraordinary facilities.
These three challenges are what motivate me day after day.
Barry: When you were first involved with the exhibition and convention facility portfolio, what did you identify as your major challenges?
Renaud: In 2000, I was named head of the newly created exhibition and convention subsidiary and its seven facilities in France. My first priority was to understand how the various facilities function and identify ways to improve the management of each subsidiary.
Barry: What do you think has been your most successful initiative with this portfolio?
Renaud: A major opportunity presented itself which was to create and implement the Paris Expo Group and market the seven facilities through a single brand and programme. Until then, each facility had its own teams and brand identity. The purpose of this strategic decision was to provide guidance for organisers and to give them an immediate bird's-eye view of our complete portfolio.
Barry: The exhibition industry is closely aligned to other industries. What can governments and associations do to ensure a well-rounded economy?
Renaud: One initiative is for government bodies to adopt the "Destination" principle, which is a concept where international taxation allows for value added taxes to be retained by the country where the event is hosted. This is essential in our industry because convention and exhibition facilities are meaningless without the hotel industry, first-rate access infrastructures, and interesting cultural attractions for professional visitors. But above all, success requires a shared commitment by everyone to work together to promote the destination.
Barry: In your opinion what else must our industry do?
Renaud: In addition to the technical qualities of the venues and related services, we need to work on the "visitor experience" which includes all the little things that ensure our visitors will retain a positive image of the time they spend at our facilities, regardless of the length of their visit.
We also need to constantly innovate, stay tuned to trends, look at our market and portfolio with fresh new eyes every day and find new ways to improve the on-site experience of organisers, exhibitors and visitors.
Barry: Have you seen a change for facility owners who also act as organisers, in their relationship with exhibitors and attendees?
Renaud: It may be that facility managers who also act as event organisers find it easier to "incorporate" the notion of visitor comfort. They are responsible for the event's entire production chain so they may find it easier to consistently deploy needed permanent and temporary services.
Barry: Have you seen a change in the relationship between independent organisers who rent facility space, and their exhibitors and attendees?
Renaud: More than a change in relationships, it was the economic crisis that we have been through (and the intensification of competition between events operating in the same market), that revealed the real importance of the event "brand". This has required that exhibitions fulfil a role as a market leader, provide space for benchmark trends, and pull together other related events in conjunction with the exhibition. It is this commitment and attitude that motivates today's leading exhibitors, as well as young companies in need of development, and major national and international buyers. Even the media feels the impact this represents. Exhibitions such as Maison & Objet, SIAL, and the Paris Chocolate Show, to mention only three, are excellent examples of this.
Barry: What can independent organisers do to improve their relationship with facilities?
Renaud: Over and above our respective economic objectives, the relationship between a venue and an organiser must represent a "win-win" symbiosis providing optimal service for exhibitors and visitors thus ensuring the success and growth of the event.
Barry: How do they put this into practice?
Renaud: In practice, this means that organisers must rely on the expertise of the facility manager who sees a large number of events come and go, and can therefore play a true advisory role in the technical organisation. As well, they have a role in advancing the show's "positioning" – i.e. its concept, the relevance of market research and intended targets (exhibitors and visitors), prospective scheduling dates, the economic model and promotional plan –, all aspects where the host venue team can effectively advise organisers.
Barry: Is there a place for flexibility in the relationship between organisers and venues?
Renaud: We should never underestimate the need to adapt events to the venue and not the reverse. Halls or pavilions provide the structure for an event, exhibition or congress. Forgetting this can lead to problems during the event.
Barry: What should independent organisers expect from the facilities they choose?
Renaud: It's quite simple; the facilities must be equal to the events they host!
Barry: What key obstacles do you think the sustainability movement is still facing?
Renaud: We have to face facts. The first hurdle is economic and financial. Even though we are all convinced of the intrinsic value of sustainable development, when it comes to being competitive, trade-offs are often decided to the detriment of "green" options. With regard to property assets, even though it is now possible and relatively easy to construct "green" buildings, it is practically impossible to renovate existing buildings with this objective in mind.
Barry: What about beyond the financial barriers?
Renaud: Beyond the financial aspect, sustainable development is only meaningful if it is integrated throughout the value chain. So in our business sector, the construction of a "green" building is only one required element. For example, our exhibition hall Nord Villepinte, built in Paris in 2010, has qualified for the HEQ pilot project label.
But this is not enough. To be truly meaningful, the facility must also be operated according to the principles of sustainable development throughout the event chain, including stand design and set-up, logistics management of exhibited products and handouts, travel arrangements, food service solutions, as well as waste management and recycling after the event. In other words the entire chain must be "green".
Barry: In your opinion what is the greatest challenge facing the exhibition industry today?
Renaud: As everyone knows, mobilizing all actors is a complex and time-consuming process, but this is what we must strive for.