Spotlight on Leaders and Trends
Interviews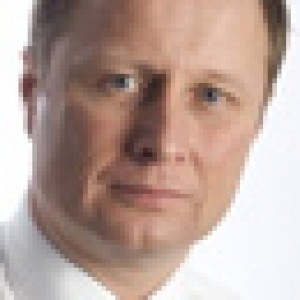 CEO, United Business Media - UK
Simon Foster
Interview by Barry Siskind on 10 October 2013
Simon Foster serves as Chief Executive Officer of UBM Live at United Business Media Limited and is responsible for their exhibitions and events including those in the UK, North and South America, Europe, and the Middle East. He is also responsible for the European Awards business and UBM Conferences. Simon is a seasoned exhibition organizer with a unique perspective on the global exhibition industry.
Barry: Your background in marketing, sales and PR seems well-suited for the exhibition business. Which of these skills have had the most impact on your ability to run a successful company?
Simon: All aspects of business are interdependent. Without sales, marketing efforts would be wasted and without marketing, sales would not be able to target the right prospects. For me, it's essential to relate to all aspects of the business to be able to run a successful company. If I am pressed to choose just one, I'd have to say I rely on my marketing background most heavily. In my post university studies, it became clear to me that the theories and practices of marketing – getting the right products in the right hands – underlies the fundamentals of any type of businesses, and keeping those requisites in mind helps to make UBM Live successful .
Barry: What is your educational background?
Simon: I attended Worcester in England where I earned a B.A. in geography, with a focus on Geographical Information Systems. In my post-graduate studies I earned a diploma in marketing from the Chartered Institute of Marketing in the UK.
Barry: What did you do prior to 1998?
Simon: After leaving university, I travelled in the US for nearly two years. On my return to England, I worked in P.R. and marketing support for a small security seal business. After that, I worked with the UK Trade Association for the Security Industry.
Barry: UBM has a considerable stable of branded exhibitions. What is your history developing these brands?
Simon: Each brand within UBM has its own story and future, either having being launched or acquired over many years. My input, and my role, is to help develop all of our products to serve their particular customer community as effectively as possible. I started in UBM, or Miller Freeman as it was then, on the IFSEC security brand which has expanded into a suite of brands in fire and safety. Whether working direct with the brands as I did, or indirectly as I do now, the focus has always been to improve and develop with the customer in mind. Working alongside brilliant people, we have grown our businesses by adding new areas, products, and dimension to our flagship events, as well as geo-adapting them to enhance the truly global presence. Further, we have improved our products by making the experience and our customer's ROI one of our main focuses.
Barry: What makes a successful trade fair brand?
Simon: In my opinion, a successful trade fair brand reflects a role within the community it serves. We see success when the brand is immersed within the community, and works towards continually improving and innovating to adapt to evolving needs. The quickest route for a brand to fail is when it forgets that it serves a community, and instead believes it owns that community. A successful media brand is merely a part of larger established community, and it will adjust with the evolution of that community.
Barry: Which trade fairs would not make successful brands?
Simon: There are many answers to this question, depending on your definition of a successful brand. As I mentioned before, I believe that a successful brand serves a community, in any format or method. With that in mind, an unsuccessful brand would be something developed that was a reaction to a short term development, trend, or need. Intrinsically, that brand would not be able to sustain a lasting business. Some would argue, and quite fairly, that this is fine as long as the brand does what it is meant to in that short time, but that is not the strategy I believe in for our markets.
Barry: In your opinion, how will the importance of brands impact future growth for all exhibitions?
Simon: I do not believe much will change in regards to brand's importance. The area in which I believe we'll see greater change for future growth will be the value proposition of a brand. We are undergoing deep insight projects to fully understand what each brand means to the market it serves. With that knowledge, we will ensure that the customer community is being served effectively. Linked to this we will have the ability to take the brand and extend it into other forms of media which will enhance the value proposition.
Barry: UBM conducts business in the UK, North and South America, Europe and the Middle East. How difficult is it to adjust to the cultural differences?
Simon: We have found that the key to culture is to facilitate collaboration and understanding between teams. We encourage our teams to embrace and explore the differences. By the successes we have been able to achieve, I believe it is readily apparent that we have an excellent network of collaboration throughout the business. Within the company, we offer an exchange program where selected candidates can live in another country, working with a different team, for 3-4 weeks in order to become immersed in a different cultural setting. Cultural differences only become challenging when they are ignored. Our policy is to embrace the differences and work with them.
Barry: Do the various cultures affect your corporate business style?
Simon: In core fundamentals, I don't think so, given that we have a very clear and open style to the way operate. We emphasise standards and methods that everyone can easily get behind. Of course we do adapt systems and approaches if necessary, but overall we are fairly consistent in our styles and values.
Barry: When you approach a country, do you do it on your own or with local partners?
Simon: Always with a local partner, though that partner could be part of UBM. We work very closely with our local partners to appropriately adapt our global brands and approach. We value the partnerships which allow us to gain a better understanding of the culture and the local business community.
Barry: If you do it on your own, how do you make the cultural adjustment?
Simon: By listening, learning and respecting.
Barry: If you conduct business with local partners, what are some of the pitfalls you have faced in the past and how have you overcome these?
Simon: Usually, the most common problems come from poor communication. Most often the issues are caused by a misunderstanding of cultural or regional reference points. In these cases, both teams believe their message is understood, when in truth they are not on the same page. We try to overcome this by being aware of the potential for problems, since they are frequently the same from region to region, and reacting quickly, positively, and constructively, seeking to understand each other's perspectives.
Barry: There has always been a strong link between trade magazines and exhibitions. As the print world is becoming electronic how will this affect the relationship between magazines and exhibitions in the future?
Simon: I believe that the magazine as a business model, and a product, will disappear in B2B. I believe the future will see an integrated approach to the buying and selling aspects of a trade fair, and the content aspects from a magazine. In reality this content and conversation will be on a new online platform where communities will interact and learn.
Barry: UBM has made a strong statement on being a sustainable company. How has this been accepted by your stakeholders (facilities, exhibitors, partners, contractors and sponsors, employees)?
Simon: In an incredibly positive manner. Many of our partners were already pursuing their own sustainable goals before we asked them, and those that were not, have shown tremendous support in embracing our commitment. Within our own organisation, I am exceedingly proud of all of the work the teams have already accomplished. We have five ISO 20121 certified events, as well as one certified office with another going through the process. We have won awards for our sustainable commitment, and we have a remarkable grassroots effort within the business, constantly coming up with new sustainable initiatives. I am really proud of how everyone has taken the cause to heart, and how we can hopefully make a positive difference across the industry.
Barry: What resistance have you encountered and what have you done (or are doing) to overcome it?
Simon: The very limited resistance we have encountered has been in markets where our partners cannot perhaps see the importance of the approach. However, these are very few and far between, and we have been able to bring them along with both sides being conscientious and working together.
Barry: Can you be sustainable and profitable at the same time?
Simon: Absolutely! Let me give you an example from outside our industry. Last week we had a presentation from Marks and Spencer – the UK retailer – on their approach to sustainability called Plan A (as there is no Plan B for them or the planet). They shared some amazing approaches with us at all levels in their business, but one thing that stood out was that they estimated that what they had achieved in being more sustainable had added at least £150 million to their profit. This amounted to around 20% of the company's declared annual profit, so a very significant achievement.
Barry: One issue that exhibitors have expressed is the extra cost of green exhibit tools such as displays. How do you respond to this concern?
Simon: We are working closely with our exhibitors and our partners to offer tools and solutions that are not more costly. We are also working on products that will ensure increased value, in the long term, for our exhibitors. For example, one of the solutions we encourage includes a re-usable or modular approach, to building stands which of course can save on costs. Going back to the first question you asked, about business fundamentals, it's about delivering the best product for the customer's needs.
Barry: On your website is a quote from the Bruntland Report that reads, "Development that meets the needs of the present without compromising the ability of future generations to meet their own needs…." Why did this quote resonate for UBM Live?
Simon: The Bruntland Report quote reflects the reality of where we are in our world. Not just the physical world but the interpersonal world as well. Our business is based on helping companies do business. All across our brands there are companies meeting, learning, trading, innovating and collaborating to make the world a better and brighter place. The Bruntland Report summarises exactly what we are trying to achieve in the present and future.
Barry: UBM now employees 6,500 people and yet you say that "there is no typical UBM Live employee," What characteristics do you look for when hiring a new employee.
Simon: We look for people who are passionate, collaborative, show integrity and knowledge and who are keen to learn and develop. We want people who are customer focused in their attitudes and their skills and who respect and value the people they work with.
Barry: When a candidate is being interviewed for a position with UBM, what is the most difficult interview question you ask?
Simon: During an interview, I want to find out how passionate a candidate is about his/her career and what they do away from work; how authentic he/she is, and how well he/she will adapt to our fast moving business. I like to ask questions that attempt to unearth the unguarded person. I'd say the most challenging question I like to ask is, 'What are you most proud of?' It's simple, but displays so much in the manner in which a person chooses to answer.
Barry: How important are UBM values to the success of a new employee?
Simon: While there is no typical employee here as we employ people of diverse backgrounds, in various locations to do a huge range of functions, I do still believe that we are all united by professional excellence and an entrepreneurial spirit. It's important for our new employees to feel welcomed into our culture and hopefully, inspired by our spirit. Just as we hope to be inspired by each new employee who enters the company.
Barry: UBM's offer to new employees includes, "A fair remuneration policy, benefits and recognition." Will you please give an example of what you mean by recognition?
Simon: As we always strive to ensure our customers have an amazing experience, we also want to ensure that our employees have that 'wow' experience too. We have several programs to recognise our employees including our internal awards program that is based upon our strategic values. We also have many levels of development programs for outstanding candidates and we offer a bonus program based upon short and long term goals. Just as we continue to innovate for our customers, we also continue to innovate for our employees, and we are frequently coming up with new and creative ways to engage and recognise our employees.
Barry: How successful has your recruiting and maintaining employees been particularly in an age when people change their jobs 7-8 times throughout their careers?
Simon: As you say, the job market, and business in general, is evolving and people are not staying at one company for their entire career. We have robust recruitment and retention programs which focus on reward and recognition, developing high performers, and having a strong succession planning process in place. However, I believe the real core to our success with employees is our innovative and entrepreneurial culture. We try to give people the freedom to create, to be flexible with their time, and to have fun while doing it. I think these simple ideas are key to keeping our employees engaged, and to recruiting new employees.
Barry: If you could predict five years into the future, what changes would we see in the exhibition and events industry?
Simon: In five years time, I think we'll see enhanced business communities that will do so much more than just engage an audience. No longer will there only be an annual exhibition where people congregate to create a micro-world for 3 days and then go home to forget about this for another year. Instead, we'll see networking, collaboration, and commercial business happening all year round in multifaceted communities that will be accessible by several mediums. We'll see companies becoming better and better at being agile in the method they deliver their services. Further, we'll see outstanding experience become a top priority for those face-to-face events, and that will still be important in 5, 10, or 20 years' time.