Spotlight on Leaders and Trends
Interviews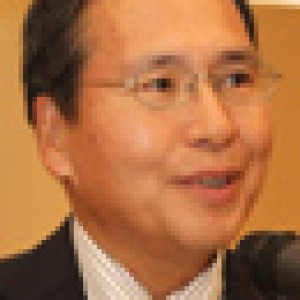 Executive Director of Makuhari Messe, Inc., Japan
Yoshichika Terasawa
Interview by Barry Siskind on 23 January 2013
Risk Control Management is a fine science and a prudent business practice. Yet, with all the planning it's hard to imagine near devastation.
No one knows this better than the Japanese exhibition industry that experienced the trifecta of disasters as the force of nature unleashed its wrath on Japan. I followed the daily headlines during those critical months after the earthquake, tsunami and nuclear disaster. What became apparent to me was the strength of Japan's resolve as it faced the worst of nightmares. Japan's recovery is the story of thousands of individuals who worked above and beyond what was thought to be humanly possible. One of these is Yoshichika Terasawa, the Executive Director of Japan's Makuhari Messe, Inc.
Barry: How was the Japanese Exhibition Industry affected by the earthquake, tsunami and nuclear problems in 2011 and what is the situation right now?
Yoshichika: I explained this at the 78th UFI Congress, Asia Pacific Chapter Meeting on Nov.10, 2011 in Valencia, Spain in my presentation "The Japanese Exhibition Industry: Impact of the Great East Japan Earthquake and Current Status of Recovery". Immediately after the disaster the industry was severely hit especially in the affected area of the earthquake. Most venues in the area including Tokyo Bay had experienced facility damage which resulted in cancellations and postponement of the exhibitions. The industry also suffered when the number of foreign visitors to Japan decreased drastically owing to the concern of a nuclear disaster. In addition, the industry was required to reduce the electricity consumption by up to 15% to cope with the decrease of power supply.
Most venues were converted into shelters for the evacuated people on March 11, 2011 and continued in this function for some period.
The industry recovered quickly and by mid June 2011 most damaged venues had completed the restoration and reconstruction and exhibitions that were cancelled or postponed began to be organized again. Every major exhibition such as FOODEX, CEATEC, SEMICON, Tokyo Game Show, International Plastic Fair, and Tokyo Motor Show were reorganized on almost the same scale as the previous ones. In fact some exhibitions even exceeded in the number of visitors and expanded exhibit booths.
It's worth noting that in October 2012, nearly eighteen months after the tragedy, Japan hosted the IMF and World Bank AGM in Tokyo for the second time since1964. Tokyo proved they still rated as high in safety and top quality management as any other convention city in the world.
Although the Japanese exhibition industry has almost completely recovered from most of the damage of the earthquake, we now face other challenges, which many countries are also facing, that are an unstable and unpredictable global economy.
Barry: What was the lesson learned from these challenges?
Yoshichika: Venues and organizers learned the importance of risk control management. Most venues and organizers revised their risk manual regulations to prepare for future Mega Earthquakes and Tsunami disasters. Venues also increased their stocks of emergency goods and food in preparation for another crisis.
Barry: Are there other challenges that Japan faces?
Yoshichika: Up until 1990, Japan's exhibition industry was focused on its huge domestic market, and not very interested in the overseas market and international business developments. But due to the IT revolution and globalization, the industry recognized its need to develop a new business model. Event organizers refocused their efforts to increase the number of foreign exhibitors and visitors.
Barry: What's your short term prognosis for Japan?
Yoshichika: I predict that the economic crisis and euro crisis will affect the industry in Japan until the middle of 2014. We also worry about a slow down in the emerging countries. We found that many companies are reluctant to expand marketing and publicity budgets and they are becoming more and more sensitive to ROI.
It is my hope that the stimulus economic package announced on Jan.11, 2013 by the new administration will lift the Japanese stagnated economy and that the exhibition industry will also benefit.
Barry: What advice would you give to organizers who are considering expanding into Japan?
Yoshichika: Right now there are a few foreign companies who are running exhibitions in Japan. These are mostly joint ventures. Most of them organize exhibitions in cooperation with key organizations in the industry.
Any organizers and companies who are considering entry into the Japanese market should understand the reality of these markets. While the Japanese market is still large, companies are competing head- to- head because of the recession.
Our consumer economy ranks second in the world following the USA and as a very cultured society with elegance and gracefulness, the requirements of users and consumers are very high.
Some industrial associations are very interested in working with foreign partners to globalize their businesses and venues. There are also many service providers who are experienced in overseas operations and are very much interested in expanding global business opportunities.
Barry: Your career spanning nearly four decades has given you a unique vantage point. Let's talk a bit about this. What were your early career aspirations?
Yoshichika: I majored in International Economy, Faculty of Economics, at Yokohama City University and graduated in 1973.
I joined JETRO (Japan External Trade Organization), a government agency for trade and investment promotion with a keen interest in global trade and economic relations, global exchanges with the developing economic world. I was interested in how to narrow the gaps between developing economies and I wanted to visit as many countries in the world as possible. I was curious about overseas markets and wanted to find a place where I could make a contribution.
Barry: And that was with JETRO?
Yoshichika: Yes. In the first four years at JETRO I visited many Asian countries and promoted Asian products to the Japanese market. I organized exhibitions, did market research, dispatched missions as well as business matching and seminars. At the same time I introduced investment and the business climate of Asian countries to Japanese business communities in order to bring Japanese investments to Asia. While I organized Asian countries' exhibitions in Japan I learned the basics of exhibition work and I acquired an understanding and knowledge about these Asian countries.
Then from1977 to 1981, I worked with Japanese exporters by assisting them in their participation at major exhibitions and JETRO's sponsored exhibitions mostly in Europe and USA. During this time I developed contacts with major organizers and venues in USA and Europe and I learned French, Italian and German to work in these countries.
From 1988 to1995 I was in charge of many exhibitions in several developing countries and helped governments and exporters from Asia, Africa, Middle East, East Europe, South Pacific and South America as well as assisting Japanese exporters at exhibitions in Africa, Russia, Vietnam, India and China, Between 1999 and 2006, I continued to develop contacts with global players in the exhibition industry and from 2006 to 2010 I also assisted Japanese companies at exhibitions in Singapore.
I was also in charge of special exhibitions contracted by the Japanese Government such as the first APEC Trade Fair (1995), One Village One Product Exhibitions (2005-2006, Japan), Japan Industrial Fair (Moscow,1993), and Japan Today(Abu Dhabi,2003, Riyadh,2006)
All this exhibition experience, global contacts, country and market information have helped me and given me great strength and the background to do the work I currently do.
Barry: I understand that you were actively involved in many world expositions.
Yoshichika: During the period of my involvement with JETRO I was engaged in seven world expositions. These were
1975: Okinawa, Japan
1982: Knoxville, USA
1984: New Orleans, USA
1993: Daejon, Korea
2000: Hanover, Germany
2005: Aichi, Japan
2008: Saragoza, Spain (preparation only)
I was working for the Japan Pavilion, the Official Participant to the World Exposition. This was a very unique and rare experience at JETRO. It was implemented in accordance with The Convention relating to International Exhibitions and so was quite different from the regular and commercial exhibitions and trade shows. It required a huge budget and 3-5 years to complete. I wrote the "Handbook on International Expositions" in 2005 to provide a practical guide.
Barry: JETRO has been a vital force in Japan's growth. What were some of the initiatives it took specifically for the exhibition industry?
Yoshichika: At JETRO, we have a long history of innovation with the exhibition industry. For example, in the early 1990's, JETRO invented a unique concept that has been used worldwide called The Reverse Exhibition. Here exhibitors display products and samples they want to buy and procure. This totally new concept was created by JETRO to meet the strong needs of Japanese companies and local governments and suppliers. Particularly in the electronics, electrical equipment and auto industries in Asia, governments wanted to develop supporting industries and local suppliers wanted to improve their quality. As well, Japanese companies needed to increase the number local components available. JETRO first organized these concept exhibitions in Asia, but as this idea received acclaim in countries including the USA and East Europe, we organized the same concept exhibitions in these areas as well. I have been in charge of The Reverse Exhibitions in Mainland China, Hong Kong, USA and East Europe.
In addition I am proud to have been involved with other initiatives.
1) JETRO Trade Show Business School
I started JETRO Trade Show Business School for people who work in the Exhibition Industry.
I first researched global education programs in USA, Europe and Asia. I then established a comprehensive 3 day program to study marketing, global trends of exhibitions, risk management, budget management, planning, design and floor planning, specific markets such as China, entry into the overseas markets and so on. I am pleased to say about 60-70 organizers, venues and service providers have paid to participate.
2) Exhibition data base"J-Messe"I founded a data base focusing on global exhibitions called "J-Messe" on the JETRO website as the first specialized data base in Japan to introduce major global exhibitions. First we developed a publication of Japanese exhibitions to introduce these exhibitions to the global market and then I developed J-Messe in Japanese and English to combine Japanese exhibitions and foreign exhibitions together. This content remains very popular on the JETRO website.
3) Virtual Trade Show
I initiated Virtual Trade Shows in order to assist SME's in to take advantage of IT development.
4) Volunteer standards of the third party certification for the exhibitions
After I researched the global certification system in such places as France, Germany and the USA, I arranged for a group of organizers and venues to study and draft volunteer standards in Japan.
5) The Exhibition Industry Committee at the Asian Trade Promotion Forum
In order to promote dialogue and cooperation in the ATPF, a governmental organization of 21 Asian economies and regions was established in 1987. I initiated the establishment of the Exhibition Industry Committee and I organized a joint booth of ATPF members at member recommended exhibitions.
6) Global exchange in the exhibition industry
I joined InterEXPO between 2005 and 2006 and participated in the International Exhibition Forum in China, Korea, and Singapore to introduce trends of the Japanese exhibition industry.
7) Market research on the global exhibition industry.
I engaged in market research projects on the major exhibition countries and introduced this information to the Japanese companies and exhibition industries.
8) JETRO Exhibition and Expo Salon
I organized the open forum on exhibitions to exchange topics and promote dialogue between people working in the exhibition industry. We enjoy a guest speaker's presentation and food and wine.
Barry: Then you left JETRO to take on your new role.
Yoshichika: In June of 2010, I started new career at Makuhari Messe Inc. as Managing Director of the Convention Affairs Department.
I am responsible for the operational management of the Exhibition Hall, Event Hall and international conference halls and overseas affairs. I am a member of the Internationalization Committee of the Japanese Exhibition Association and became a Board member of AFECA (Asian Federation of the Exhibition & Convention), headquartered in Singapore. I was elected as a Board member of UFI in November of 2011.
Barry: What issues keep you up at night?
Yoshichika: Right now the major tasks for the industry are to globalize business further and strengthen brand awareness of the exhibitions in the global market. We need to reorganize exhibitions including concept and business models to respond to changes in the industrial structures and the needs of customers.
The exhibit hall space is not presently fully used nation-wide, so we need a new approach to developing new customers. We also need to continue our efforts to convince people about the importance of the face to face marketing. We need to prove our effectiveness and value to the customers.
I am convinced about the power of exhibitions. We need to see a strong future for the industry. We need a strong spirit to overcome new challenges for the industry under the current unpredictable economy.
Barry: Looking forward, where do you see Japan in five to ten years from now?
Yoshichika: I predict that the Japanese exhibition industry will maintain in a very unique position in Asia for at least the next five years because of the aging society and mature economies similar to the USA and Europe, Japan will have to strengthen its brand competitiveness in their exhibitions and particularly expand promotions of exhibitions overseas. At present most Japanese exhibitions including very popular and competitive ones, are not promoted enough overseas to appeal to potential exhibitors and visitors. In this regard some exhibitions with strong brand awareness in Europe and USA provide a good goal for the Japanese exhibition industry.