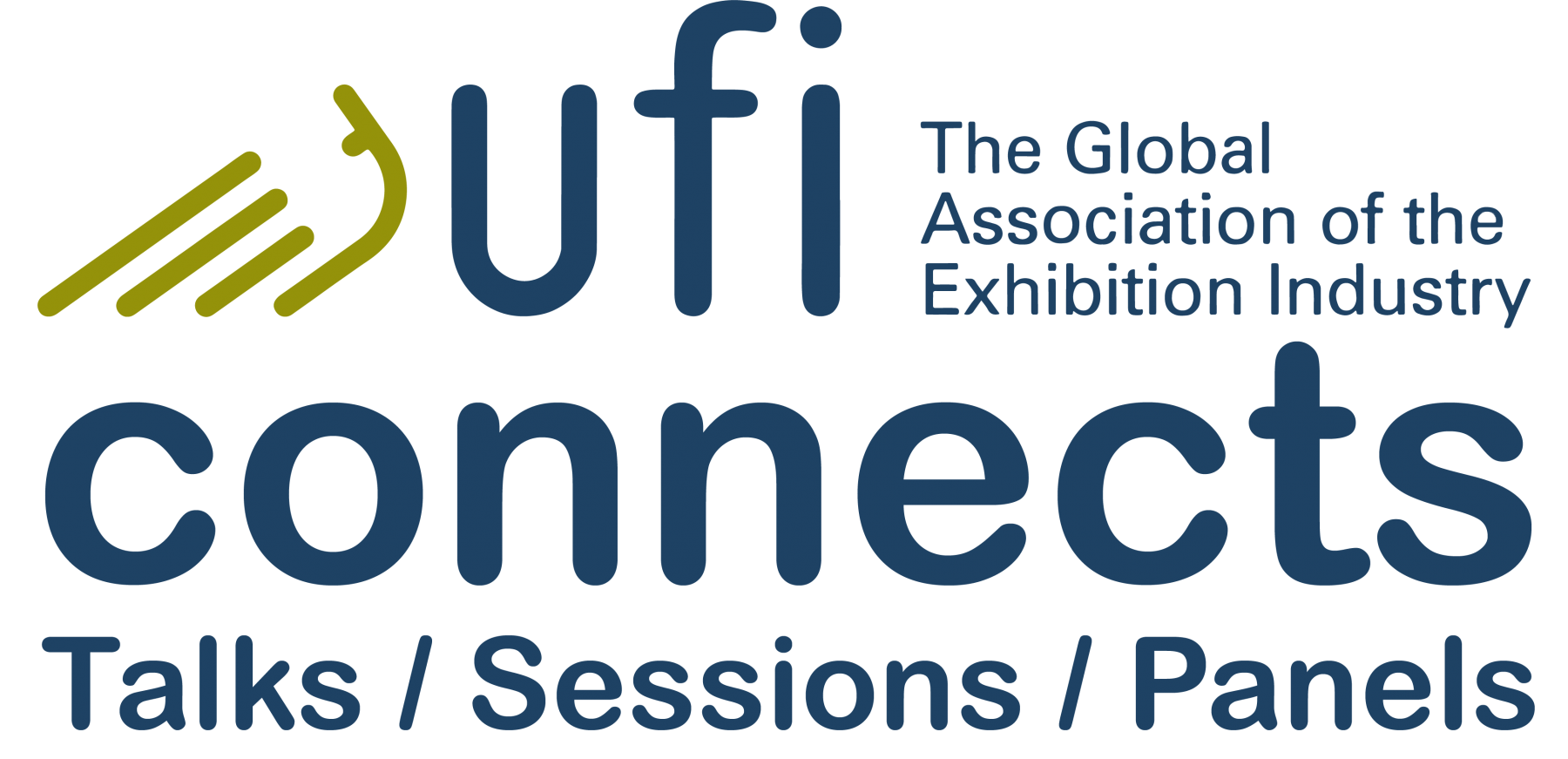 The COVID-19 pandemic keeps us as industry professionals apart. But the need to talk, to discuss, and to learn is bigger than ever.
That is why we have launched "UFI connects".
As our industry's global association, we are working to support our members and the industry at large through this unique time. The recovery of the world's economies will rely on our companies, our skills: We will need to build and run the market places and the meeting places for industries and expert to come together again.
UFI connects is a way to stay connected, to get through this pandemic, and to be ready for the time afterwards.
It is a programme of regular talks, panels, and webinar sessions – organized by the UFI team for you. Sessions are free of charge for industry professionals
We will run regular programmes online – to stay up to date, please bookmark this page.
We make recordings of the sessions available online at ufi.tv here
Our next sessions are:
Wednesday, April 1st at 2pm UAE time (GMT+4) / 12 noon Paris time:
"Empathy & Adaptability during Times of Crisis" with:
Craig Newman, (Johannesburg Expo Centre, South Africa),
Trixie LohMirmand, (Dubai World Trade Centre, UAE),
Peter Hall, (President EMEA, Informa Markets).
Moderator: Naji el Haddad (UFI Regional Manager MEA).
Join us! Register here 
Recordings of previous sessions:
– Friday, March 27 : "COVID-19 – An Update from Asia" with Aloysius Arlando (SingEx Holding, Singapore), Michael Duck (Informa Markets, Hong Kong), Anbu Varathen (BIEC, Bangalore), Michael Kruppe (SNIEC, Shanghai). Moderator: Mark Cochrane (UFI Regional Manager Asia/Pacific). (Click here)
– Monday, March 23: "COVID19 – The situation in Latin America" with Ana Maria Arango (UFI Regional Manager LatAm), Pepe Navarro (Tarsus Mexico), Fernando Gorbaran (Messe Frankfurt Argentina) (Click here)