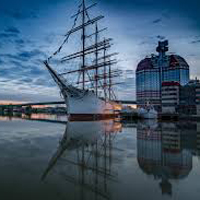 UFI European Conference 2020
cancelled for 2020
Svenska Mässan, Gothenburg, Sweden
All Industry Professionals
As lockdown continues across the globe in response to the ongoing pandemic COVID-19, the UFI European Conference that was due to take place in Gothenburg on 3 – 5 June 2020 has been cancelled.
UFI is pleased to announce that the next European Conference will take place from 5-7 May 2021 in Poznan, Poland, hosted by Grupa MTP in their centenary year.
The conference is the most international gathering of 200+ European exhibition industry leaders, and it is also attended by colleagues from Asia and the Americas. This two-day event is geared towards providing industry updates and insights from across the region, combined with quality networking and unique cultural experiences.
Event Host