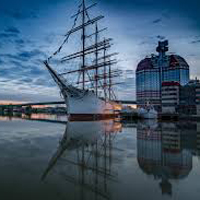 UFI HR Forum 2020
2–3 June 2020
Svenska Mässan, Gothenburg, Sweeden
All Industry Professionals
Organized by the UFI HR Management Working Group, this 2020 edition of the HR Forum will be held in Gothenburg (Sweden) on 2 – 3 June 2020, just before the start of the UFI European Conference. This forum is targeted towards HR professionals who wish to gain insight into how companies that successfully incorporate a strong corporate culture can gain competitive advantage.
Corporate culture is rooted within an organization's strategy, goals, structure and its approaches to employees, customers and the wider community. In the face of today's uncertain business environment and ongoing socio-economic change, corporate culture helps anchor organizations by creating a strong identity that individuals – and customers – can relate to.
The forum programme will start after lunch on the 2nd June, to end after lunch on the 3rd June, and includes an exclusive networking dinner on the evening of the 2nd.
Programme & Registration