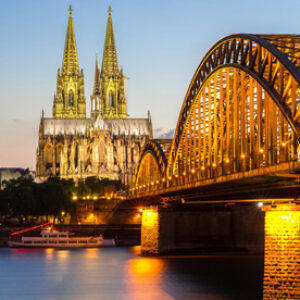 UFI European Conference (Open Seminar) 2017
10–12 May 2017
Koelnmesse, Cologne, Germany
All Industry Professionals
Europe's exhibition industry is in a new investment cycle. More than 5 billion of euros are being invested into venues and venue infrastructure within 10 years, with one mutual aim: to make Europe's exhibition industry fit for the future.
So it is time to focus on the elements for future success.
It's time …
for more digital venues,
for changing event formats,
for new business models to be accommodated in Europe's venues.
This is the time to talk about this. In May. In Cologne.
Take YOUR time to join us – and have your say in our industry's future!
Programme & Registration
Event Host