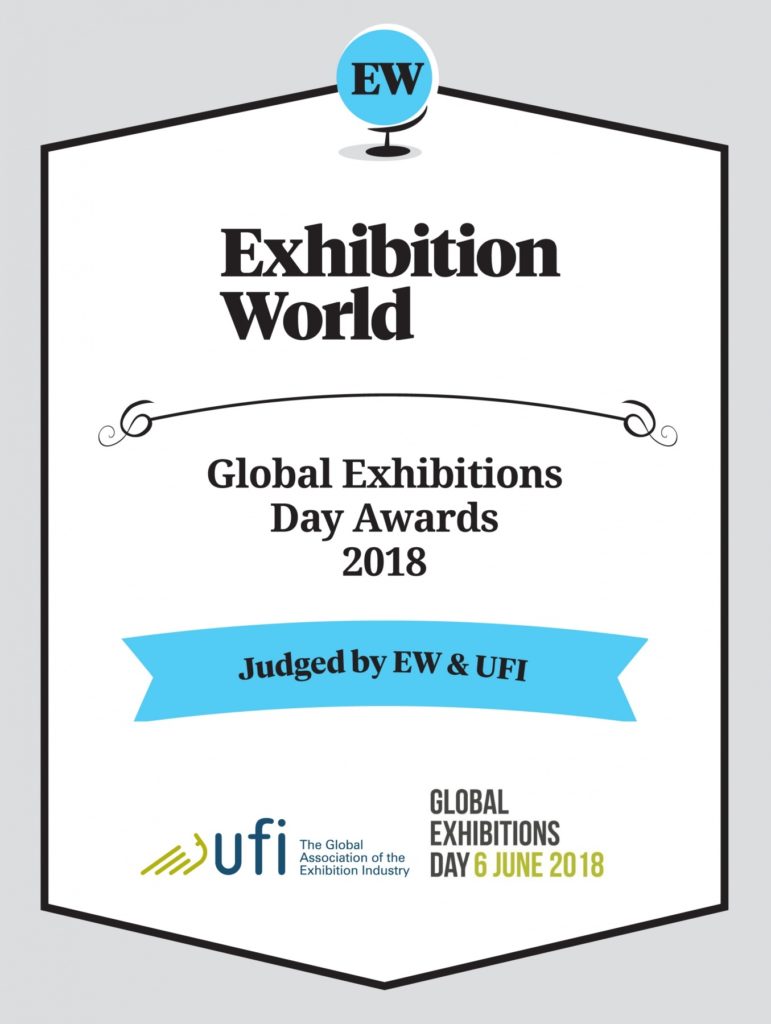 Exhibition World and UFI are delighted to announce another Global Exhibitions Day Awards (#GEDawards).
Based on the positive feedback from the awards around GED last year, we are pleased to announce different award schemes where your efforts will be recognized. We have been informed of three award programmes being organised around #GED18.
GED Awards 2018 embrace new talent
Exhibition World and UFI awards honour the following categories for 2018:
1. Most Creative Activity: endorsing the most quirky, fun and imaginative entry
2. Highest Profile Online Activity: recognising the most ambitious online marketing initiative
3. Biggest Scale Physical Activity: awarding the most impressive offline activity
4. Industry Impact Award: recognising the initiative that has the most positive impact supporting exhibitions as an industry
5. Talent Promotion Award: for the entry that best promotes attracting talent to the exhibition industry
A joint jury by EW and UFI will evaluate all entries that were submitted by 20 June 2018.
All initiatives shared on the online tool are automatically considered for the #GEDawards!
Any additional entries are to be send to Sarah Picton at Exhibition World: spicton@mashmedia.net.