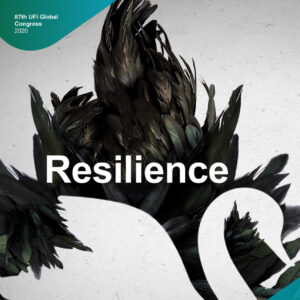 87th UFI Global Congress
16–19 November 2020
100% DIGITAL
UFI Members Only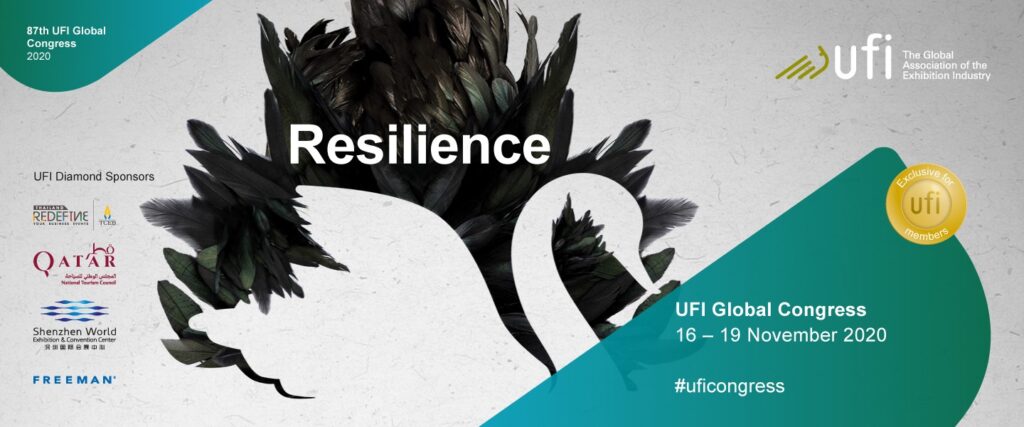 UFI GLOBAL CONGRESS GOES DIGITAL FROM 16 TO 19 NOVEMBER 2020
Although we cannot meet in person, we look forward to meeting you all face-to-face but digitally through our 2020 Congress platform. Quality content, flexible timings and accessibility – these are the best ways to serve the global UFI community right now!
THE PROGRAMME AT A GLANCE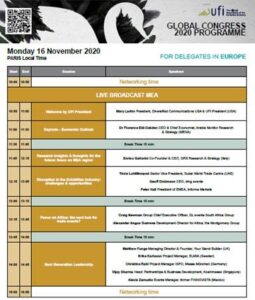 The main programme is divided into four main segments of 4 hours each, which will be hosted by the UFI Regional Managers and broadcast live from their respective regions during prime time business hours. We will repeat these segments at different times, so that wherever you are in the world, you will be able to watch the content live or on-demand. To see an illustration of what the programme will look like from your time zone, cick below:
All content will be available live and on-demand through the Global Congress platform, from across the globe, in any time zone. 
LEARN AND GET INSPIRED
We've already announced an initial list of confirmed speakers from across the globe, and we're adding new names on an almost daily basis. Our programme includes external speakers and industry leaders, CEOs and future talents, experts on digitisation and transformation, and many others. Click here to see the speaker list.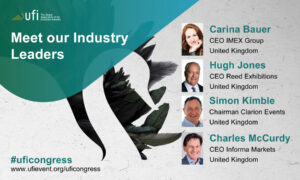 NEW PRICES AND PACKAGES
We know budgets are tight everywhere. With our new pricing model, you can join the Global Congress for as little as €245 for a single registration, for €195 per person as part of a group of five colleagues signing up together from one member company, or even for just €145 per person as part of a group of ten.

JOIN US!
Sign-up options include one, five or ten tickets. You can now secure your place at www.ufievent.org/uficongress2020
For any questions, email events@ufi.org