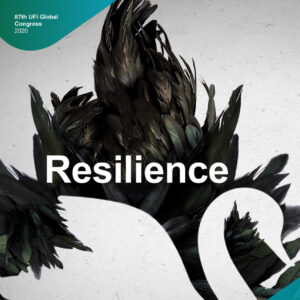 87th UFI Global Congress
16–19 November 2020
100% DIGITAL
UFI Members Only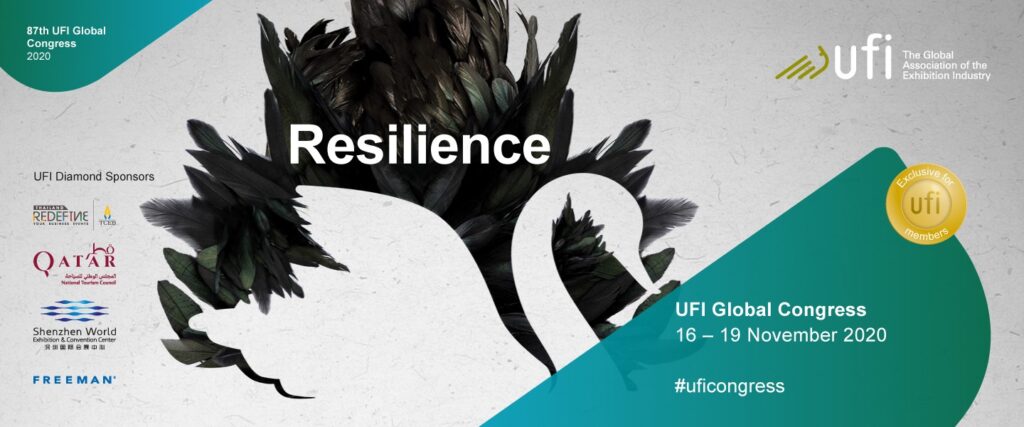 This year's digital event has been the largest in UFI's history, exceeding the record number of attendees at the 2019 Global Congress in Bangkok, Thailand and the 2016 Global Congress in Shanghai, China).
Three registration packages were available, making this the most accessible UFI Global Congress ever for our global community. Participants enjoyed connecting screen-to-screen, as face-to-face meetings have been put on hold due to the COVID-19 pandemic.
Built around prime regional time slots for Asia/Pacific, Europe, the Middle East and Africa, and the Americas, the programme enabled participants to connect and follow the event from their own time zone, and to review other sessions on-demand. In parallel, participants used – and are still using – the platform to network and meet with peers around the world, at whatever time works best for them.
58 speakers were "on stage", as 16 hours of live sessions were presented by UFI's quartet of regional managers, broadcasting live from Hong Kong, Dubai, London and Bogotá. Wherever possible, the team delivered live chats and sessions, facilitating real-time dialogue and feedback from participants around the world.
The four Global Congress keynotes covered the new reality for the global economy, for geopolitics, for human health and for the connected industries of travel, hospitality and business events, forming a consistent view of the future ahead of us all in the coming 24 months. Panels with global and regional industry leaders shared unique insights into the exhibition industry's response and trends, from advocacy to the growth of hybrid events.
Despite the digital format, the Global Congress included a multitude of networking opportunities and special moments. The highlight was a performance by violinist Andrew Bernardi, who played a short concert from one of the vast and currently empty exhibition halls at ExCel London, accompanied by a quintet of musicians. Playing pieces from British composer Edward Elgar on his 1696 Amici Stradivari, Andrew Bernardi and the other musicians left delegates with a powerful reminder of the energy created when people come together – be it for business, or for music.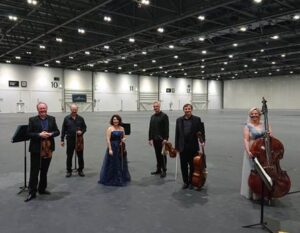 Open to more than 50,000 industry professionals globally who work for UFI member companies, the UFI Global Congress takes place each November and is known as the exhibition industry's largest global meeting of the year, combining international networking with unique content.