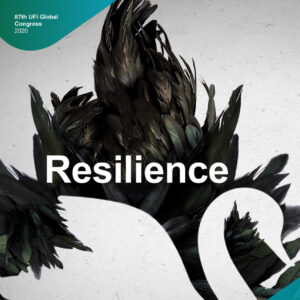 87th UFI Global Congress
15–20 November 2020
Glocally
UFI Members Only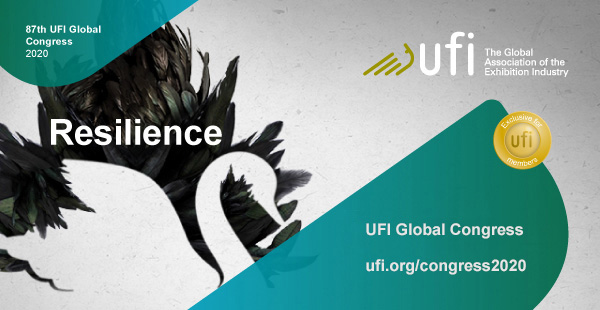 UFI GLOBAL CONGRESS 2020 – REGISTRATION IS NOW OPEN
Registration is now open for the UFI Global Congress 2020, UFI's first 'glocalised' congress.
With COVID-19-related global travel restrictions expected to continue over the coming months, we have adjusted the format. Instead of holding the event in one place, we will adopt a 'glocalised' approach. The main theme will be "Resilience".
UFI'S COMMITMENT TO HOLD GLOBAL CONGRESS IN 2020
UFI is committed to hold the Global Congress this year as we believe it is our role and responsibility to provide a trusted platform to connect and bring together our industry. Only when we come together, we can learn, inspire and deliver best. UFI is witnessing the need and request from the industry to unite for new solutions. Let us be resilient together!
UFI GLOBAL CONGRESS 2020 – WHEN & WHERE
We have adjusted the format of this year's Global Congress.
The Glocalised Congress will take place in different destinations as well as online during the course of one week:
In Dubai, UAE: Sunday 15 November to Monday 16 November
Asia Pacific & Americas online sessions from Tuesday 17 to Wednesday 18 November
In Basel, Switzerland: Wednesday 18 November to Friday 20 November
Online: Sunday 15 November to Friday 20 November
The Glocalised Congress will provide a networking platform to meet face to face AND digitally – on-site and online.
The Glocalised Congress will allow you to attend one or more destination(s) of your choice in person as well as being connected digitally. Alternatively, it's possible just to have digital attendance.
You can now secure your place at www.ufievent.org/uficongress2020
UFI will announce the hosts and venues in the upcoming weeks. UFI members who can't travel will be able to benefit from a digital attendance registration fee.
For any questions regarding registration, please contact: events@ufi.org.
REGISTER NOW