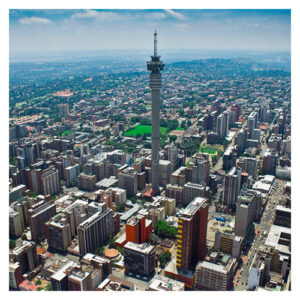 Africa Exhibition Industry Outlook
13 September 2022
Johannesburg Expo Center, Johannesburg, South Africa
All Industry Professionals
At the Johannesburg Expo Center on 13 September, the Global Association of the Exhibition Association, UFI, gave a platform to businesses looking to expand both into and out of Africa. The "Africa Exhibition Industry Outlook" one-day conference, themed "Unlocking Untapped Opportunities", painted a continent with enormous variation in terms of audience and infrastructure.
Hosted by GL Events SA, in collaboration with the African Association of Exhibition Organizers (AAXO), the Events & Exhibitions of South Africa (EXSA) and the Johannesburg Tourism Authority, the event brought together over 50 attendees from across Africa, UAE, Oman and Qatar.
Expert speakers from dmg events, Montgomery Specialized Exhibitions, South Africa Convention Bureau, Zimbabwe Tourism Authority, GL Events, Oman Convention & Exhibition Centre, presented business opportunities in key African markets, economic outlook, incentive schemes for new entrants, cross-borders collaboration, economic impact of exhibitions, among other relevant and trending topics.
For a summary of the sessions and key outcomes at this event, click here