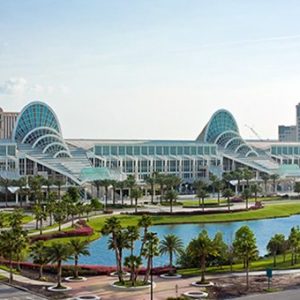 Educational Forum on Sustainable Development 2018
6–7 August 2018
Orange County Convention Center, Orlando, FL, USA
All Industry Professionals
Next steps towards Sustainability
After three consecutive years in Asia, UFI organised its 8th UFI Educational Forum on Sustainable Development in Orlando (USA) from 6-7 August 2018.
Engagement, collaboration and measurement are recognised as the most important drivers for implementing sustainability in the exhibition industry. UFI proposed a programme lasting a day and a half, which developped these themes by showcasing best practices, and included interactive sessions to facilitate exchanges between the audience and all the international experts present.
The UFI Educational Forum on Sustainable Development was open to all industry professionals from the events industry.
The forum had been scheduled immediately before the SISO Leadership Conference, which was also being held in Orlando, so that participants could attend both conferences.
For more information on UFI's actions around sustainability, visit www.ufi.org/susdev or contact chris@ufi.org.