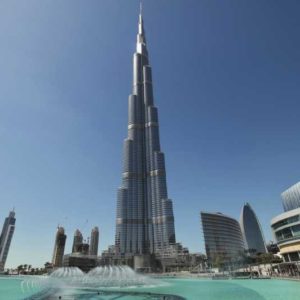 UFI MEA Conference 2019
8–9 April 2019
Dubai World Trade Centre, Dubai, United Arab Emirates
All Industry Professionals
The UFI Middle-East/Africa Conference is the major UFI annual event in the region, which brings together industry professionals from the world over, with a UFI quality program that includes world-class speakers and unmatched networking opportunities. The UFI conference is attended by members and non UFI members including trade fair exhibition organizers, exhibition centres and associations and service providers related to the exhibition industry. The prestigious profile of attendees includes senior exhibition industry representatives, organizers and venue managers, decision-makers and key professionals.
We usually welcome 70-90 participants. The event had been staged, over the past years, in the following countries: Oman (twice), Jordan, Egypt, Bahrain, United Arab Emirates, South Africa, Qatar and Morocco.
Theme: Embracing change and looking forward to the future!
Our industry's landscape is changing. With economic outlooks, trade policies, smart technology integration and other challenges it is our task to stay abreast of these changes. Regional nuances, the economic instability, and the need for digital communities to meet in person will all impact how we plan for the future – the question is how? And to what extent do we value return on investment and the expectations and needs of the visitor?
By analysing behaviours, we can get a good insight into what to expect and how the resources we have at our disposal will impact our own best practices.
Join us in Dubai, 8-9th April, for UFI's Middle East & Africa Conference, to look to the future and how we can change our industry for the next generation of customers.
Programme & Registration