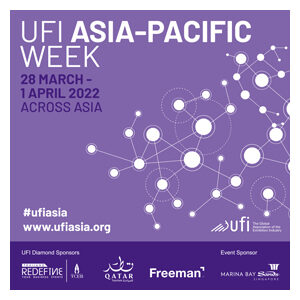 UFI Asia-Pacific Week 2022
28 March–1 April 2022
Across Asia
All Industry Professionals
UFI successfully held its first-ever Asia-Pacific week!
With its continued commitment to bring together members and exhibition industry professionals in person, UFI created and launched UFI Asia-Pacific Week in place of the regular annual Asia-Pacific  conference. This initiative allowed members as well as the wider community to gather face-to-face despite travel and gathering restrictions.
These were member-led activities across the region. It was truly heart-warming to see our community face-to-face, reconnect, and forge new friendships, showcasing optimism for the future!
The entire UFI team would like to thank all of the activity organisers – especially the UFI ambassadors who organised these events at the local level.