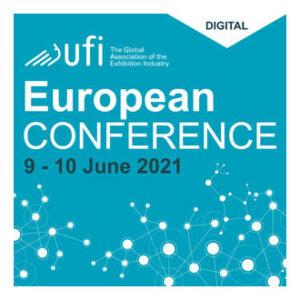 UFI European Conference 2021
9–10 June 2021
Digital
All Industry Professionals
The UFI European Conference is the leading European exhibition industry event, a trusted platform to bringing colleagues together from across Europe and beyond every year.
This year's Conference taking place on 9-10 June will be digital, and will offer delegates keynote sessions and expert content,and also networking, matchmaking & business development opportunities. And of course, some UFI magic!
The event attracts approximately 300 industry leaders from organisers, venues & service providers. This year you don't have to travel to join us, you can do so from the comfort of your office.
Catch regular updates on the event website: www.ufieurope.org