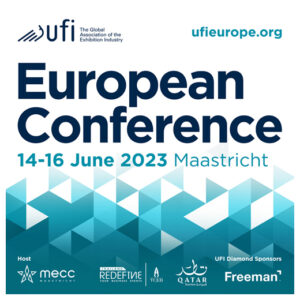 UFI European Conference 2023
14–16 June 2023
MECC Maastricht, Maastricht, The Netherlands
All Industry Professionals
Save the date for the 2023 UFI European Conference in Maastricht from 13-16 June 2023! The event will be held at MECC Maastricht!
Open to both UFI members and non-members, the UFI European Conference is the leading international exhibition industry event in the region. We look forward to seeing you there!
More information to come soon.