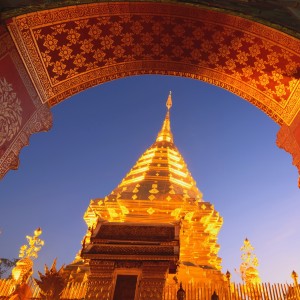 UFI Open Seminar in Asia 2016
25–26 February 2016
Chiang Mai, Thailand
All Industry Professionals
Digital Disruption
Exhibition industry leaders have been discussing and debating the impact of technology on face-to-face events for years now.
Back in the original dotcom boom some 15 years ago, there were plenty of concerns that online platforms would undermine or even eliminate the need for business events. Of course, those concerns proved unfounded. Exhibitions in Asia have grown year after year for more than a decade – even through the turmoil of the global financial crisis.
Today, however, it is clear that our industry is set to change more in the next ten years than it has in the previous 100 years. Digital tools and platforms are just one of the key drivers of this coming change.
Many key components of events look set to change… How visitors and exhibitors interact on the venue floor, the young talent organisers need to recruit and retain, the skills and capabilities needed to put on an event and how an exhibition is marketed just to name a few.
Event Host