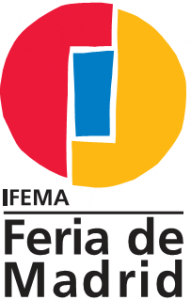 The competition was stiff for the 2009 UFI ICT Award. After a pre-selection from among the 13 entries made by the UFI ICT Committee, the finalists made presentations on this year's topic "Best Innovative Web-Applications for Exhibitors" to the participants at the UFI Focus Meeting in Madrid. The four finalists, Evenium (France), IFEMA (Spain), IMEX (Germany) and VNU Exhibitions Europe (Netherlands), made convincing presentations. Focus Meeting participants voted resoundingly for IFEMA's entry giving them over 40% of the vote!
The winning IFEMA "Exhibitor Area" integrates a series of services into the web-pages of their fairs that enables each exhibitor to manage their entire participation at a single, personalized point of access in real time. UFI Members may access these presentations in the Member's area of the UFI website under presentations/Focus Meetings.
UFI is delighted to honour "The Milton Graduates Trainee Programme" (MGTP) as the winner of the 2014 UFI Education Award. The selection of the MGTP programme recognizes that operational efficiency and creativity can indeed go hand-in-hand. Enrica Baccini, Chair of the UFI Education Committee, applauded the high level of the entries received, adding, "The continuing education and training of exhibition professionals remains a critical issue for organizers, venue managers and service providers around the world". The quality of the projects submitted for the second UFI Education Award competition was outstanding, highlighting a variety of very different initiative options.