Fira Barcelona, in a tight contest with Freeman SP (USA) and UBM Tech (USA), was selected UFI Operations & Services award winner for its entry meeting this year's topic, "How to create an excellent attendee experience onsite."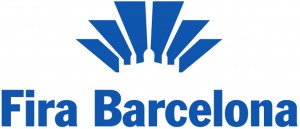 Fira Barcelona's winning UFI Operations & Services entry focused on the creation of an "mPowered experience" where the "m" in mPowered emphasizes the importance of mobile technology to the event experience, and "powered" highlights the active, event "experience" of the visitor.
Building on three pillars, B-informed, B-fast, and B-connected, the programme objectives target real-time information access, time-saving in venue services, and maximized networking opportunities. The commitment of all operations departments to a common goal was essential to the programme's success. Services ranging from mobile registration and badging to real time catering and public transport apps enabled the visitor to use his smartphone to create his own exhibition experience.
Xavier Michavila – Technology Services Director of Fira Barcelona explained, "The 'mPowered' living project concept places the excellence of the exhibition experience into the hands of the visitor, thus maximizing his return on the investment required to attend an exhibition event."
Paul Woodward, UFI Managing Director, applauded winners and finalists, saying "It's our objective with these competitions to give exhibition professionals the opportunity to exchange interesting and innovative ideas, and techniques. We are always pleased to award exhibition organizations from around the world for their high-level contributions to our industry".