Marketing audiences of today are becoming increasingly critical and increasingly picky. They see through pompous advertising phrases, they are well-informed and knowledgeable when it comes to comparing offers, and they are sick and tired of blunt and dull mass marketing messages.
To capture their hearts and minds, you need to understand their needs and expectations and to adjust your offer accordingly. Your target group consists not only of Very Important Persons but of Very Individual Persons, and they want to be treated accordingly. This is true whether your target group is consumers show visitors, trade fair visitors, exhibitors or organizers.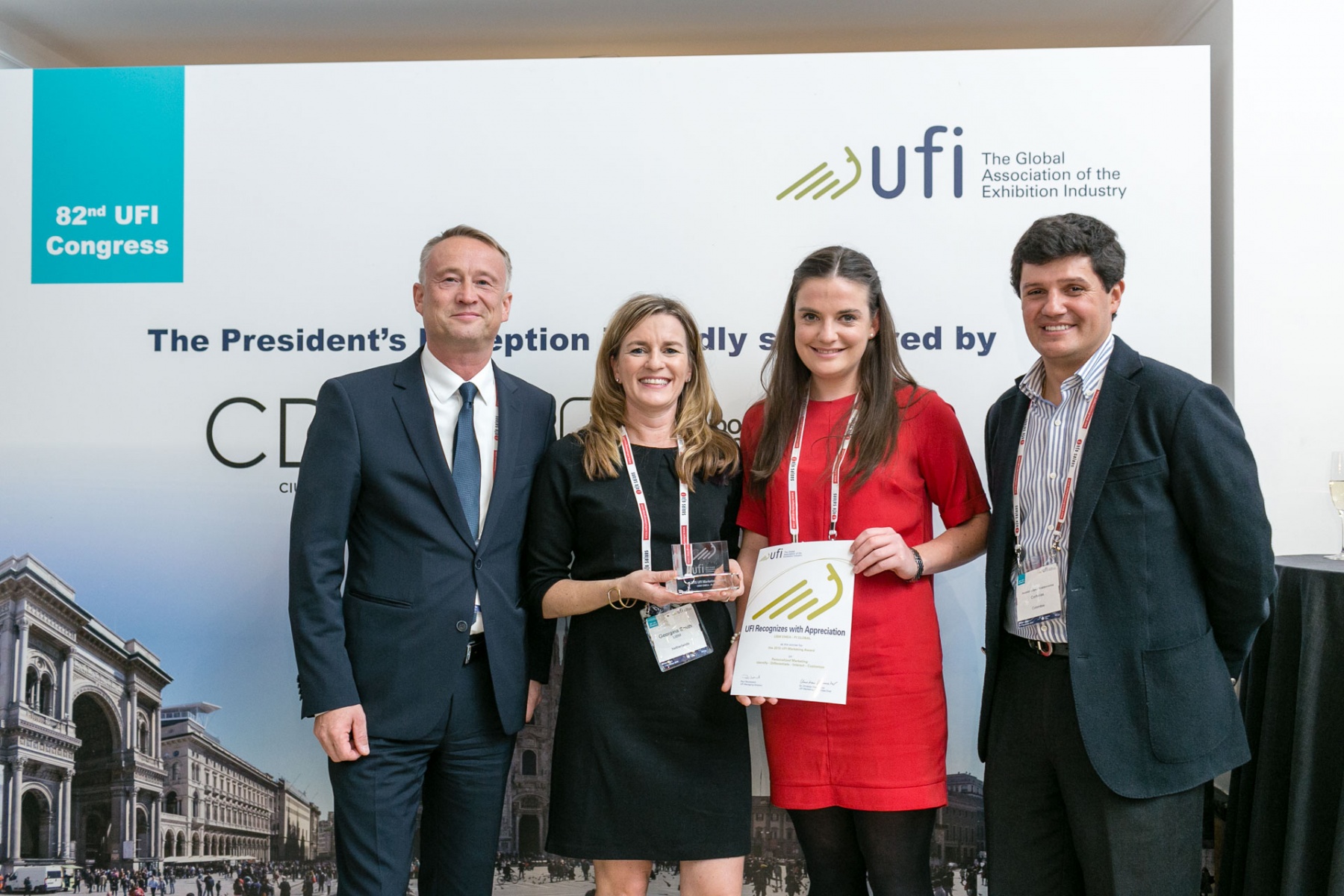 Personalized marketing refers to targeting an individual customer (or small group of customers) with tailormade marketing activities designed to suit that very individual. It can be achieved only by collecting data and information about these particular customers, and then creating products and/or advertisements of special interest to those individuals.
The 2015 UFI Marketing Award will be given to the best initiatives undertaken by exhibition professionals which utilizes personalized marketing to achieve their marketing goals.
With their personalised marketing approach, UBM EMEA (The Netherlands) won this year's UFI Marketing Award. The Health Ingredients Europe Marketing Team of UBM EMEA worked on a nine-month campaign activating all channels in a personalised way, providing diversified content and core marketing messages in five languages.
The 3 finalists were the following:
GES – United Kingdom
Palais des Congrès de Montréal (Convention and exhibition center) – Canada
UBM EMEA – The Netherlands