Implementing sustainability usually involves taking into account the entire value chain. Innovative sustainable actions can lead to cost-savings. In order to promote both of these aspects, UFI has identified "Innovative cost-saving in the value chain" as the theme of the 2015 Sustainable Development Award.
Sands Expo and Convention Centre at Marina Bay Sands (Singapore) and UBM EMEA were selected as co-winners by the jury. Their entry is available by clicking on the downloads below:
Marina Bay Presentation
UBM Presentation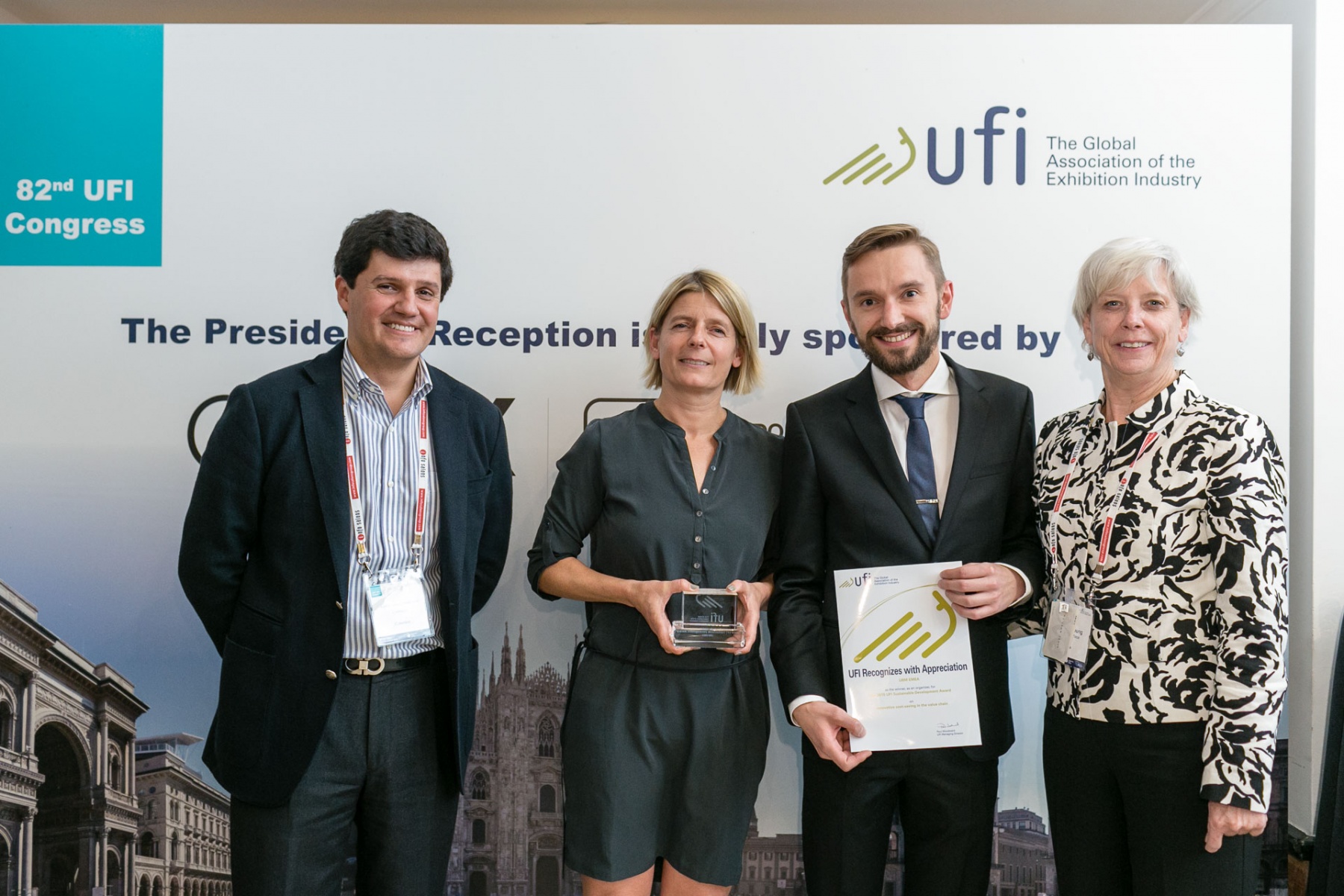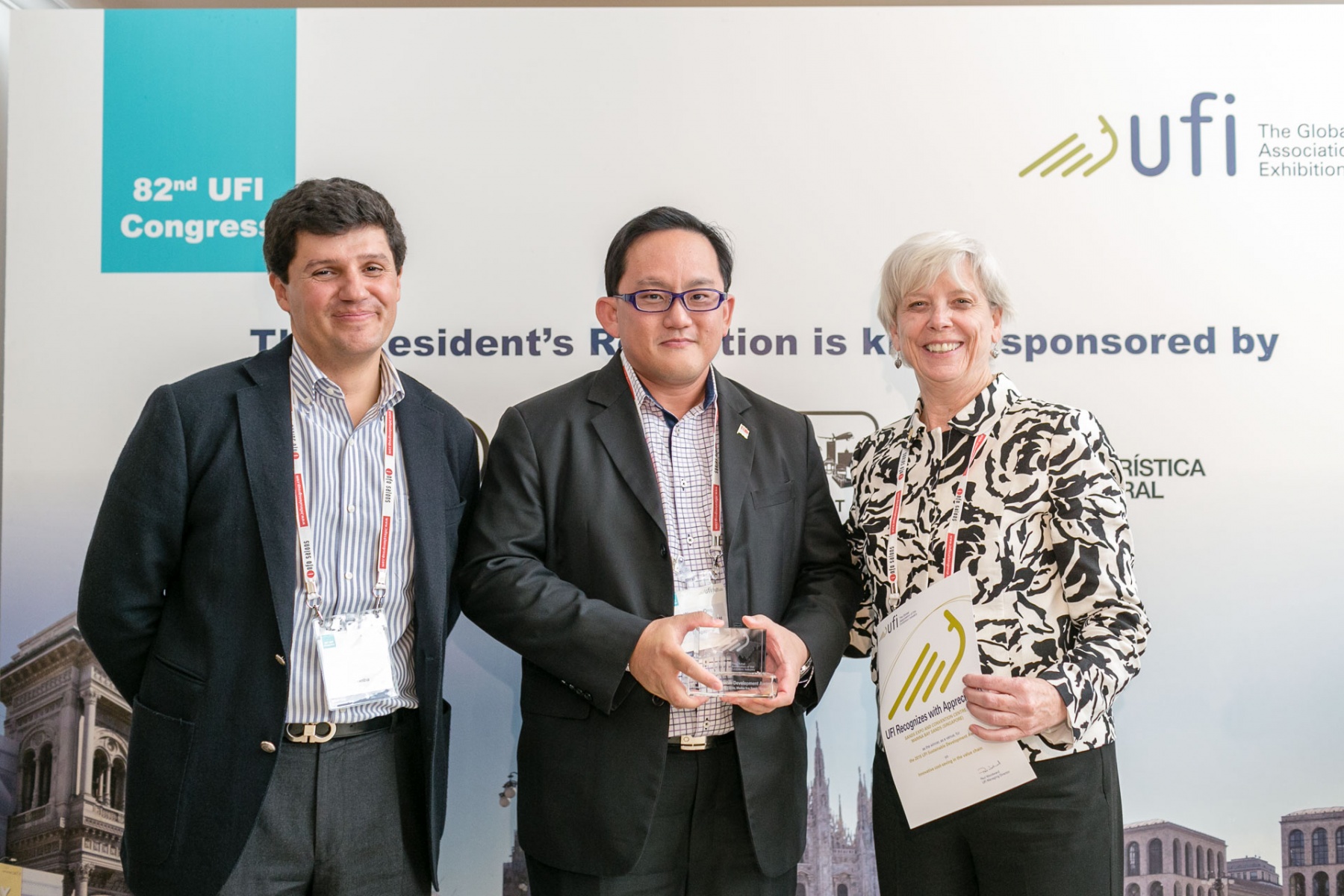 Sands Expo and Convention Centre concentrated on energy conservation as its primary Key Performance Indicator and introduced an interface project between their events booking system and building management system. UBM EMEA set detailed senior management sustainability objectives and presented initiatives that helped them reduce environmental impact, increase a positive community legacy and reduce costs.
6 additional entries were selected as examples of best practices in the first round selection process of the competition. They are:
Consumer Electronics Association (USA),
The Cape Town International Convention Centre
ExCel
Fira Barcelona
Singapore International Water Week
Speciality Food Association