Overview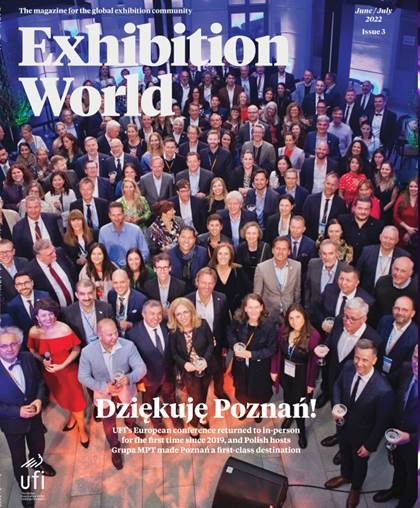 Exhibition World is a magazine written for the international exhibition community and is the official UFI (International Association of the Exhibition Industry) publication. Published by Mash Media, Exhibition World is read by leading global figures in the exhibition industry.
Editorial
Published bi-monthly, Exhibition World tackles the issues faced by leading exhibition organisers and venues across the globe. Where are the emerging venues across the globe. Where are the emerging markets? How are organisers developing their portfolios? Where are the new opportunities for organisers? Exhibition World is an essential read for exhibition organisers who are serious about international business.
Each edition contains industry news, UFI news, in-depth features focusing on topical issues affecting the exhibition industry, interview with a leading global figure, letters, people on the move and social diary.
Circulation by Geographical Area
Exhibition World has a total readership of 73 747.
Contacts
Editorial
+44 20 8481 1122
Paul Colston – pcolston@mashmedia.net
Sales
Tel:   +44 (0) 7771 541469
Iain Stirling – International Account Director – istirling@mashmedia.net
Subscriptions
Interested parties may subscribe directly at the following website: http://www.exhibitionworld.co.uk/subscribe
Ratecard
Mediapack available here:
All Ufi members are entitled to a substantial discount across Mash Media Products. Please contact Paul Colston for more details and with any questions