UFI is synonymous with quality in the exhibition industry, and in fact the UCP programme is a response to many of our members asking for such a certification of their UFI education. A professional designator associated with UFI is a symbol of quality, expertise and innovation within the industry, and the educational experience provides participants with the sills and expertise needed to execute the highest standard events on behalf of their employers.
UCP for Businesses
The Benefits of having UCP-certified employees:
Tailor the educational experience for your employees to relevant topics
Fill the knowledge gaps of your team and empower them to succeed
Keep your business at the forefront of the exhibition industry
Retain and foster top talent through high quality educational offerings
Enable your employees to make valuable connections with others in the industry
How UCP works
UCP consists of two sections: the foundation programmes and the specialisation modules. The foundation programmes consist of UFI's most popular existing educational offerings, while the specialisation modules are more specific, topical offerings that allow participants to tailor the UCP experience to their area of expertise or interest.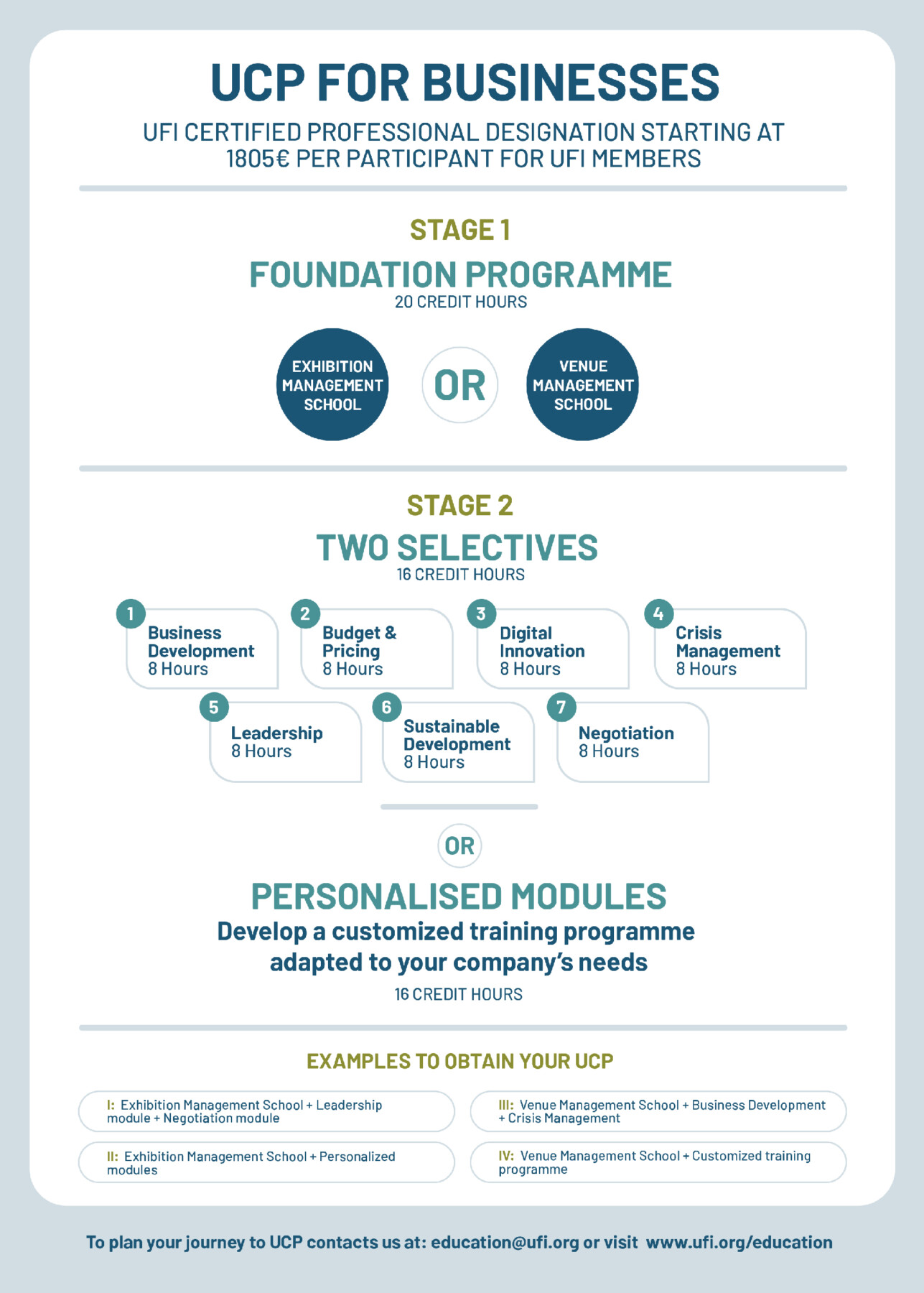 For more information, contact education@ufi.org.