Spotlight on Leaders and Trends
Interviews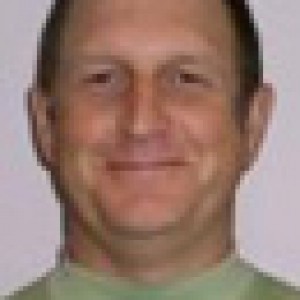 Senior Sales Executive at LNF Events
Dan Spigner
Interview by Barry Siskind on 26 June 2013
Securing the exhibition hall has always been a crucial issue affecting both organizers and exhibitors. Organizers generally provide a secure building so that guests who enter and exit are screened and the likelihood of valuable assets being taken is diminished.
Exhibitors on the other hand still face a gap in security. Some exhibitors with valuable samples will provide their own on-site security during off-hours. Exhibitors with valuable products that are subject to less than ethical competitive intelligence practices will drape their exhibition area or remove patented products over night. Yet, in a time of budget restraint, the added cost of security can sometime mean the difference between an exhibitor participating or staying home.
The issue of security is one that industry veteran Dan Spigner talks about with passion. Dan's career in the exhibition industry spans nearly 20 years. He worked for Best Global and the Shaker Group both companies that specialized in Freight Forwarding. During this same time he took an active role with IAEE (the International Association of Events and Exhibits) where he acted as the Chairman of the Board of Directors of the New York Chapter. He is also a board member of ISES (the International Special Events Society) and a committee member for HCEA (The Health Care Exhibitors Association.). He is now focusing on the international exhibition market with his new company Boothseal. His enthusiasm for the issue of security was evident when we sat down to talk.
Barry: How big a problem is security?
Dan: It's hard to assess the actual dollars pilfered as there is very little actual reporting. Most exhibitors shrug off the loss as the cost of doing business. The real issue is one of competitive espionage. For example the apparel, toy and gift industries have their exhibitions at the beginning of the year, usually January or February and take orders for October delivery. They are at the mercy of unscrupulous people who will photograph their designs and take orders for faster deliveries. The profits lost by these types of activities are in the millions.
Barry: Who is responsible for security at a trade fair?
Dan: Ultimately security is in the hands of the individual exhibitor. Organizers will often provide a security guard but individual exhibitors need to assess their security risk and take the solution into their own hands.
Barry: Are you suggesting that the use of exhibition related security guards is not enough?
Dan: Some security guards are bonded which adds an extra element of confidence, however others are not. I think having the building secured is important but it does very little to ease the concern of the individual exhibitors.
Barry: Give me an example of a security problem.
Dan: An exhibitor in Germany with very high value items left them in a locked case at their stand. The first night the products disappeared.
Barry: So it's the loss of high-value products that needs better attention.
Dan: Actually there is more to it. While the value of the products themselves may be considerable, often exhibitors can cover the loss with insurance. The larger concern is that an exhibitor is no longer able to take orders for a product that is missing. Here the economic cost of the loss is many times the value of the product itself.
Barry: Your background was in Freight Forwarding, what excited you enough to want to make the switch to work with BoothSeal?
Dan: It wasn't a complete switch since the sales process is similar. First you sell to the organizer and then the exhibitor. But what really excited me was that Booth Seal offered a niche opportunity. It was a serious issue that wasn't being addressed well enough and I felt that the potential was huge.
Barry: You're New York based, why are you focusing on the European marketplace?
Dan: The United States uses mostly pipe and drape. Our system works better with hardwall. Another issue in Europe that is not as common in the United States is that often European trade fairs have specific days when they are open to the public which makes the issue of security even more critical.
Barry: BoothSeal is one option to make a stand theft resistant. What are the other options?
Dan: I have seen many different options such as inexpensive canvas or something as simple as a ribbon wrapped around the display. Another consideration exhibitors should be aware of is whether what they are using is fire resistant. This is something organizers need to be aware of before they allow inferior systems to be used.
Barry: It seems reasonable that larger exhibitors with high-value products or time sensitive offerings will have their own security.
Dan: That's true. The more sophisticated exhibitors will have their own security guards or even video monitoring. The exhibitor who is most vulnerable is the small to medium size exhibitor who cannot afford the extra cost of customized security.
Barry: So, how much are we talking about?
Dan: Using our system could be as little as a few hundred dollars and it takes 5-6 minutes to install.
Barry: You have taught me a lot about security. I'm surprised the issue has not come up more often.
Dan: It's an issue that the industry has been aware of for a long time but a lot of the discussion gets swept under the rug. Now with the increased sophistication of those who practice industrial espionage and the risks of lost business opportunities, having a well-thought-out security plan will eventually be something all exhibitors will have to consider. It is a discussion that informed organizers are becoming more involved in. I am looking forward to my association with UFI and its members in the coming years to bring awareness of this important issue to prominence.