Spotlight on Leaders and Trends
Interviews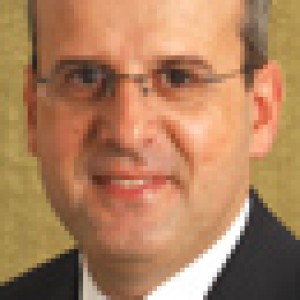 President, Reed Exhibitions Alcantara Machado, Brazil
Juan Pablo De Vera
Interview by Barry Siskind on 8 January 2013
We meet at a busy restaurant in an upscale section of Sao Paulo. Juan Paulo De Vera sat across from me and withdrew three business cards; one stated he was president of Reed Exhibitions Alcantara Machado, the second as first vice president of Sao Paulo Convention and Tourist Bureau and the third President of UBRAFE. My initial feeling of intimidation quickly vanished as De Vera's warmth, charm and intelligence filled the next ninety minutes.
Ever since UFI announced plans for their first ever Congress in Sao Paulo in 2014, I wanted to find the right person to help me understand the exhibition culture in Brazil. Walking back to my hotel my head was swimming as I mentally replayed our conversation. Here is what we spoke about.
Barry: Did your career plans always include an involvement in the exhibition industry?
Juan Pablo: I began my career working for a publisher in the IT and Telecommunications sector in Buenos Aries. It was a strong content focused business which forced us to remain up to date because of constant changes in the world of technology. It was a time when the mainframe architecture in Argentina was changing from being closed and proprietary to becoming more open. It was a very good time for technology.
This company began doing events, congresses and conferences. A couple of years later COMDEX decided to open in Argentina. I was in charge of sales for two shows; COMDEX and ExpoCom for its owner E.J. Krause. After five years I was promoted to show manager. At this time E.J. Krause developed a joint venture with Reed exhibitions for ExpoCom in Brazil and Argentina. They invited me to be based in Sao Paulo when they decided to increase their presence in Brazil with their ambitious plan to take ExpoCom worldwide.
In 1997 Brazil was still suffering with issues in the market such as inflation, government indecisions and so forth which caused many competitors to leave Brazil. One of our board members said we should be "the last man in the bar." They felt that the size of the market and the change in the economic cycles indicated the market that was going to rebound. We decided to stay in a very thin and smart way trying not to start too many new projects. In 2000 Reed decided to become more ambitious and increase their presence in Brazil. They became ExpoCom's 100% owner and I became the general manager for all of Reed's exhibitions in Brazil.
Barry: What changed for Reed?
Juan Pablo: I believe number one is we have the right people doing the right job. These people have helped us understand the cultural code which is so important to running a company successfully and sustainably in Brazil.
Barry: What changed in Brazil?
Juan Pablo: The country was transitioning between the previous government under Ranieri and Joao Coulart to that under Luiz Inacio Lula de Silva. In addition, the trade show industry was maturing. We were active participants in associations and industry meetings where we were well accepted. This opened doors with local partners to analyze the synergies that became joint ventures in the beginning and then acquisition opportunities for Reed.
Barry: What was the first trade fair you attended?
Juan Pablo: Early in my career I had a chance to visit Comdex in Las Vegas which at the time was a worldwide exhibition for the IT professionals. I found conference business very interesting and enjoyed my time at COMDEX. It gave me a chance to understand how complementary publishing and face to face events were.
Barry: How did your Business Administration Degree from the University of Buenos Aires and post graduate degree from University of Palermo shape your career path?
Juan Pablo: My career was more influenced by the people I met rather than my studies. These people coached me in the beginning on being an entrepreneur then an intra-preneur able to build partnerships and build relationships. Recently they taught me how to run a large business such as we have in Brazil with an opportunity to grow on a larger scale.
Barry: What did your mentors teach you?
Juan Pablo: Our business is people first. We are running trade shows and creating services for people. What I learned was that we service this industry rather than the other way around.
Barry: Does Reed encourage mentoring within its organization?
Juan Pablo: Reed does not have a formal mentoring program but we understand the strong knowledge base of everyone from the board of directors to the front line. Reed has a culture of being close to the people who deal with the day to day challenges of running the businesses and have developed relationships with our customers and our community. We know how easy it is to lose focus on what's really most important. Head office doesn't make decisions about the day to day running of our business. They rely on the local people to decide. But some decisions clearly need to come from management which has created a corporate culture that is both autocratic and democratic.
Barry: Reed has a huge footprint in the exhibition world in Brazil. Do you see a growth in the number of smaller players?
Juan Pablo: The future is in the smaller fish. It's not about size but how responsive an organizer can be to his customers. The fish grow according to the pond they swim in.
Barry: For organizers considering starting an exhibition in Brazil, what do you think will surprise them the most?
Juan Pablo: There is a cultural code that takes time to learn and understand. It comes down to the way you do business and the way you and your customer do business.
Barry: What difficulties would an organizer face when trying to bring an exhibition to Brazil?
Juan Pablo: I see three. The first is that small shows can be B to B plus B to C because here in Brazil it can be a mix.
The second involves issues related to infrastructure and the third understands the communication challenges and how to engage your public.
Barry: What is the best piece of advice you would give to one of these organizers?
Juan Pablo: It's not quite as simple as it looks – Brazilians appreciate a long term commitment which obviously takes time. This means the organizers need to invest in the long term.
The organizer should be open to sharing because Brazil is less proprietary than other countries. There is a large number of owner based businesses who have developed a sense of cooperation. This may have be a result of the past when governments authorized a show for marketing and therefore the sense of competition was less. The economy is based on how much you can share and learn from each other.
Barry: Brazil is somewhat unique in the Latin American marketplace. Can you compare the Brazilian exhibition scene to other Latin American countries?
Juan Pablo: The biggest difference is in the maturity of the institutions behind each sector which means easier access to statistics and data than in other countries, the diversity of opportunities in Brazil – food, energy, infrastructure etc. and services for a growing middle class. Brazilians want to do business face-to-face.
Barry: Tell me about the role that UBRAFE plays in the Brazilian marketplace.
Juan Pablo: It is a political voice that supports the industry's growth. While we prefer not to lobby, we do play a proactive role with tourism, infrastructure and the executive branch of government.
Barry: What are the issues that the exhibition industry is facing in Brazil and what is being done about them?
Juan Pablo: Once again there are three. First as I mentioned earlier is the need for a more developed infrastructure which includes such things as ports, highways and airports. Governments need to understand the economic impact of trade shows on regions.
The second issue is the people and how we can prepare and reseed the talent we need to develop our business. Talented people are a mix of high demands and low supply. Many people might look for low risk jobs but trade shows are high risk.
The third is sustainable growth. We need to demonstrate to all stakeholders, with hard proof, that a new exhibition is or isn't a good idea?
Barry: From your experience is it becoming easier or more difficult recruiting foreign exhibitors and attendees to shows in Brazil? If it is becoming more difficult, what steps are being taken to make it easier?
Juan Pablo: 91% of visitors want to see new products therefore there is a growing demand for foreign exhibitors. The issues that need to be addressed are logistics and cultural considerations. Consulates are doing a good job in providing the right information, but we need to better prepare our cities to become attractive destinations for trade shows.
Barry: To organizers who are looking for local partners or staff what advice would you give?
Juan Pablo: Focus on people who like to work with people and those who have a passion for what they do.