Spotlight on Leaders and Trends
Interviews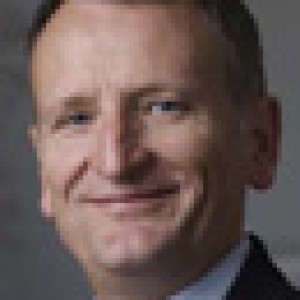 CEO, Mack Brooks Exhibitions Group
Stephen Brooks
Interview by Barry Siskind on 9 September 2013
Stephen Brooks is the Chairman and owner of one of the world's largest privately owned trade fair organizers – Mack Brooks Exhibitions Group.
Managing an organization that has businesses in the US, Brazil, China, India, Russia, UK, France, Italy, Germany, Hungary and Turkey, has its challenges; being a second generation manager has others.
As an outstanding organizer who has the respect and admiration of his peers, Stephen is a passionate member of the exhibition community. He freely shared his wisdom and humour in this special "UFI Spotlight on Leaders and Trends."
Barry: Mack Brooks Exhibitions Group began in 1965. Will you tell me a bit about its early beginnings?
Stephen: The company was formed in 1965 by Kenneth Brooks (my father) and Brian Mack. The company was created to organise a die-casting exhibition at the Olympia Exhibition Halls in London.
Barry: How did the company start?
Stephen: They organised their first exhibition for their employer, the publisher 'McLaren'; however, their boss wanted them to stop … he didn't believe there was a future in exhibitions!
Barry: What were some of the early challenges they faced and how did they meet them?
Stephen: In those days there was no clear definition or clarity about event ownership. It was impossible to legally register ownership of service marks or event brand names and organisers didn't think of themselves as brand owners. It meant that independent show organisers tended to take a short-term view and didn't think about the value of an event in terms of what it could be bought or sold for or in the context of what funding could be secured against it.
Barry: Your father was one of the founders of the company. What did you learn from him about business?
Stephen: I learned from his example that in business you can start from scratch with a blank sheet of paper, no money and no help, but with an idea and the need to earn a living.
He also showed me that the most essential ingredient in every successful outcome is that someone said 'yes'. Or, to put it another way, the more times you roll the dice the more times you're likely to roll a double six.
Barry: What motivated you to want to get into the family business?
Stephen: Probably a desire to impress my father but I also liked the idea of doing something that a lot of people told me wasn't a good idea. I could see how I could make a difference and I knew I could provide the business something it needed to grow.
Barry: How did your formal education prepare you for your role in Mack Brooks?
Stephen: I studied Economics and Accounting at the University of Liverpool and then worked for several years in sales and marketing at the car manufacturer Jaguar-Rover. The cars in those days were poorly built and, as a consequence, I encountered many irate fleet operators. This taught me resilience and gave me a perspective in dealing with customers. In particular it taught me just how crucial it is to get the product right.
Barry: What are the most important ingredients for success?
Stephen: Motivation and passion for what you do is all important and, as with any job, it's possible to enter a family business for the wrong reasons. In my case I think I was motivated for the right reasons and it worked out well. For many it doesn't.
Barry: Other than your father did you have other mentors?
Stephen: I think I've learned things from almost everyone I've worked with in the events industry. I feel I am still learning every day, especially from other organizers and the people I work with. I've learned the most important lessons from our customers and particularly prospective customers.
Barry: What were the most impactful lessons they taught you?
Stephen: The key thing to understand about shows is that everything is visitor-led. I also learned to be guided by how people behave rather than by what they say.
Barry: How does Mack Brooks differentiate itself in today's marketplace?
Stephen: Mack Brooks is one of the largest privately-owned show organisers in the world. We have developed our portfolio of events creatively and have a completely international perspective and understanding. We have an honest, well-structured, logical approach to what we do and, above all else, we are entrepreneurial.
Barry: Some organizers prefer to own their own properties others will joint venture with local business people. Which approach does Mack Brooks take? Why?
Stephen: We don't have a hard and fast rule and will look at each situation on its own merits. As such, we work in India and Russia via joint-ventures and everywhere else (i.e. throughout Europe, the Americas, China and the rest of Asia) we own outright.
Barry: Is there a particular type of exhibition that appeals to you more than others?
Stephen: Most definitely! It's the ones that make the most money!
Barry: Is there an industry you are currently not servicing that you find interesting enough to serve in the future?
Stephen: I'd be happy to work in any sector where we can organise an event that is of core value to participants and, as a result, can be organised profitably by us on a long-term basis. We concentrate entirely on business-to-business, buyer and seller based trade shows. We don't organise consumer events.
Barry: The relationship between publishing of trade journals and organizing of trade fairs has been in existence for years. Do you see these two businesses changing in the future?
Stephen: The relationship has already changed considerably. Publishing has been very heavily impacted as a result of the Internet and Internet-based technologies. I think that print-on-paper publishing will continue to decline and Internet publishing will continue to grow, with the Internet feeding the success of events much as print-on-paper did in the past.
Barry: From an organizer's perspective, what do you see as the greatest challenge facing the exhibition industry today?
Stephen: A lack of flexible, quality competitively-priced venue space in the right places.
Barry: What steps should the industry and individual organisers take to deal with this challenge?
Stephen: Show organisers need to engage collectively and on a long-term basis with those authorities and organisations that affect the supply of venue space.
Barry: You are conducting business in various cultures with sixty events world wide. What do you do to adjust your business style to the cultural differences in the countries you have a presence in?
Stephen: Each and every event we organise is led by a national staff member from the country where the event takes place. We find this naturally leads to the event being adapted to meet local cultural expectations and practises.
Barry: There has been much discussion about the future of face to face events. What is your perspective?
Stephen: The need to meet face-to-face is as fundamental to human behaviour as breathing or eating. As organisers of events we just need to be mindful that we are facilitators rather than dictators. We should not try to dominate the style and format of our events. We need to let events evolve to suit the circumstances of the individual sector.
Barry: How will exhibitions have to change in the near future to ensure they remain relevant to the industries they serve?
Stephen: They have to keep getting the right visitors in the right numbers. In other words, they have to maintain or extend their visitor appeal.
Barry: How has the relationship between stakeholders (organisers, facilities, contractors, exhibitors, sponsors and attendees) changed?
Stephen: The relationships are still based largely on trust; however, there is a greater degree of professionalism. Unfortunately, there is also an greater inclination towards more rules, more guidelines and more health and safety directives.
Barry: What should organisers be doing differently when addressing these various stakeholders in the future?
Stephen: Tell the truth.
Barry: Which markets hold the best potential for exhibition growth?
Stephen: The high-margin markets.
Barry: How do you recruit qualified and motivated staff?
Stephen: We recruit almost all our staff from outside the events industry and then we train them. We look for intelligent, honest, self-confident people; strong initiators with good interpersonal skills.
Barry: Are you experiencing a challenge in finding the right people?
Stephen: In Europe, China, Thailand, Russia, India and the USA no, but in Brazil and Mexico yes.
Barry: Do you have any advice for someone who is considering making a career in the exhibition industry?
Stephen: If you want to ride on other people's efforts take a job somewhere else. But if you want to work in an environment where you can make a difference and see the impact of your actions, then the events industry is a great place in which to work.
Barry: You are also very active in some of the trade associations such as UK's Association of Exhibition Organizers, UFI and AUMA. Why is the investment in time to support these organisations important to you?
Stephen: I am currently chairing the AEO (Association for Exhibition Organizers) for the second time and the EIA (the UK's Exhibition Industry Alliance) for the first time. I'm active with UFI and try to find as much time as possible for other industry organisations and meetings, as I enjoy them very much and get a lot out of them. I only wish I had more time to attend more industry meetings but, honestly, international show organisers are too busy to attend more than a few each year.
Barry: What keeps you up at night?
Stephen:Jet lag.
Barry: What should be keeping other organisers up at night?
Stephen: Jet lag.